The Lawrenceburg man is facing a long list of charges.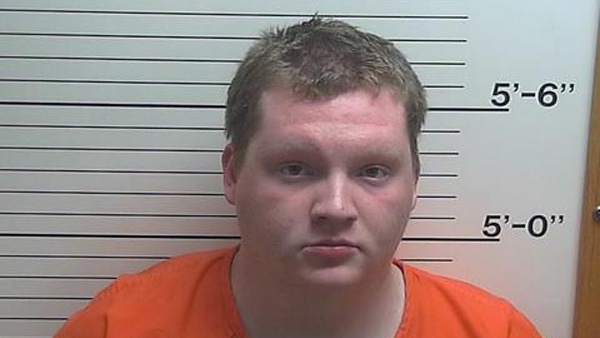 Jacob Michael Doneworth. Photo by the Dearborn County Sheriff's Office.
(Lawrenceburg, Ind.) – A Lawrenceburg man accused of rape and child molesting is now facing multiple drug related charges.
Jacob Michael Doneworth, 19, was charged in October with Rape, Child Molesting, Vicarious Sexual Gratification, Sexual Misconduct with a Minor and Sexual Battery.
According to a probable cause affidavit, Doneworth stated that he was "high" from smoking marijuana during one of the occurrences with the 12-year-old victim and that it just "kind of happened."
An arrest warrant was executed at Doneworth's Valley Drive home on October 24.
Upon arriving at the home, police say Doneworth tried to exit the apartment. He was escorted back inside the home, where police say they observed a strong odor of burnt marijuana. Police also located two others inside the apartment, Mary Powell and David Gregson.
Police say multiple items of drug paraphernalia were located inside the residence including, plant material, a crystal substance, a syringe, a bottle containing multiple tablets, glass pipe, digital scale, torches, rolling papers and one burnt marijuana cigarette.
All three individuals allegedly admitted to smoking marijuana prior to law enforcement arriving.
Doneworth was arrested for the multiple sex offenses in addition to the drug charges. Powell and Gregson were also taken into custody.
All three individuals are charged with Maintaining a Common Nuisance (Level 6 Felony), Possession of Methamphetamine (Level 6 Felony), Possession of a Syringe (Level 6 Felony), Possession of Marijuana (Class B Misdemeanor) and Possession of Paraphernalia (Class C Misdemeanor).
RELATED STORIES: