Hitting the road this week?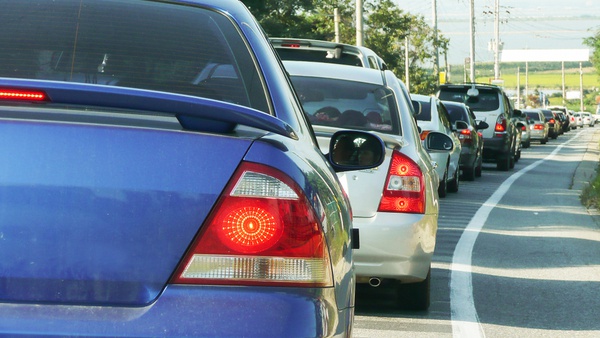 Shutterstock photo.
(Washington, DC) – Thanksgiving is one of the busiest travel weeks of the year.
According to AAA, approximately 54.6 million people will travel 50 miles or more from home this Thanksgiving (November 23-27).
That's a 1.5 percent increase from 2021 and 98 percent of pre-pandemic volumes.
This week is projected to be the third busiest for Thanksgiving travel since AAA started tracking in 2000.
Nearly 49 million are expected to travel by vehicle this week, while around 4.5 million will fly to their Thanksgiving destinations.
"Families and friends are eager to spend time together this Thanksgiving, one of the busiest for travel in the past two decades," says Paula Twidale, AAA's Senior Vice President of Travel. "Plan ahead and pack your patience, whether you're driving or flying."
To avoid the most hectic times, INRIX recommends traveling early in the morning on Wednesday and before 11:00 a.m. on Thanksgiving Day and avoiding travel between 4:00 and 8:00 p.m. Friday, Saturday and Sunday.
For more information, visit https://newsroom.aaa.com/2022/11/thanksgiving-travel-ticks-up-just-shy-of-pre-pandemic-levels/.