If there is an event not on our list that you would like to see included, please email the full details to us.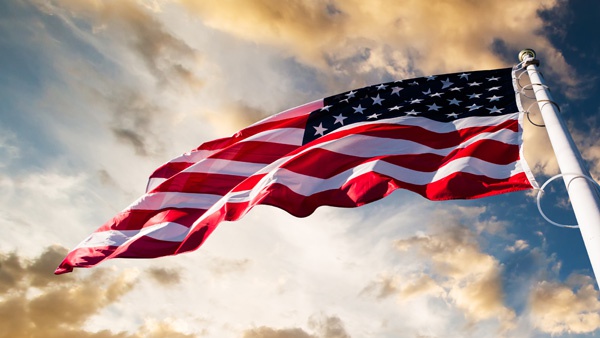 Shutterstock photo.
Eagle Country 99.3 is proud to salute our U.S. military veterans and their brothers and sisters who have died in the line of duty.
Here is a list of local Memorial Day observances around the tri-state. If there is an event not on our list that you would like to see included, please email the full details to us.
In honor of the sacrifices of service members, Eagle Country 99.3 will be playing patriotic country music during the holiday weekend, May 27 through 29.
SUNDAY, MAY 28
Dillsboro, Ind. - The Dillsboro American Legion will host Veteran Appreciation on Sunday, May 28th in the afternoon with a lunch buffet, all members welcome. There will be Memorial Day Services at the following locations and times: Oakdale Cemetery, Dillsboro at 1 PM and St. John Lutheran Cemetery, Farmer's Retreat at 3 PM. There is also a Veteran's Walk at the corner of North and Front Streets.
Hidden Valley - There will be a service at HVL Ballfields at 12 PM, followed by a parade at 1 PM. There will also be a live band at 4 PM.
Metamora - Honor past and present soldiers at 2 PM near the car bridge. There will be speeches, song and flowers provided to toss into the canal in remembrance of all who gave their life. This event has been happening every year since the Civil War.
Moores Hill, Ind. - American Legion Post 209 will host a service at the Forest Hill Cemetery at noon. Immediately following there will be a service held at the South Sparta Cemetery.
MONDAY, MAY 29
Cleves, Oh. - American Legion Miller-Stockum Post 485 is hosting the Annual Memorial Day Parade. The parade has open participation. Lineup begins at 8:30 a.m. in the old Skyline parking lot. The parade begins at 9:30 a.m. and will end at the Three Rivers Main Campus. Following the parade will be a ceremony at Maple Grove Cemetery. Lunch will be available to purchase at the Legion following.
Harrison, Oh. - The Harrison Memorial Association is hosting a Memorial Day Parade beginning at Harrison Elementary at 10 a.m. The parade will proceed to Glenhaven Cemetery where a ceremony will take place including a 21 Gun Salute and Taps performed by the Harrison Honor Guard. American Legion Fourth District Commander Al Buxton will be the guest speaker.
Florence, Ky. - The City of Florence Memorial Day Parade and Program will begin at 10 a.m. at Boone County High School. The parade will end at the Florence Government Center. The Program will take place at the Boone County Veterans Memorial at 11:30 a.m. (immediately following the parade).
Green Township, Oh - The VFW Memorial Day Ceremony will begin at 2 p.m. at Veterans Park.
Lawrenceburg/Greendale, Ind. - A parade will be held at 10 AM starting at the Dearborn County Courthouse. The parade will travel east on High Street turning left onto Walnut Street then proceeding to St. Lawrence Church. Service at Greendale Cemetery starting at 11:00 AM. Afterwards, all are invited to American Legion Post 239 for refreshments.
Rising Sun, Ind. - The Rising Sun American Legion Post #59 Memorial Day services begins with a parade starting at 10 a.m. Line-up for the parade is at the Legion. A Memorial Day ceremony will take place at the Ohio County Courthouse at 10:30 a.m. The event will be followed by a free lunch at noon at the Legion located at 110 Main Street in downtown Rising Sun.