Registration is open until event day.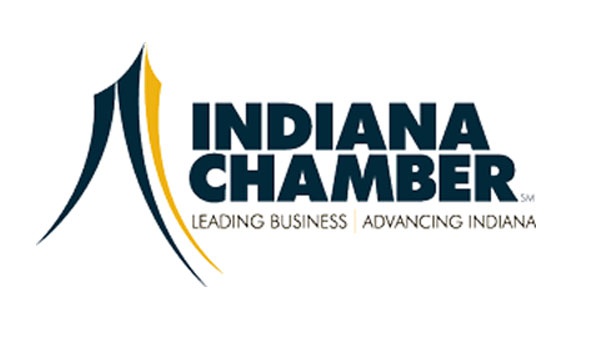 (Indianapolis) - With the COVID pandemic not quite yet in the rearview mirror and the remote work reality apparently here to stay, the interest in employee health and wellness may be at an all-time high. Many employers are searching for ways to manage their own health care costs while ratcheting up support services for their workers.
At the 2021 Indiana Wellness Summit, held Aug. 12-13 at the Westin Hotel in downtown Indianapolis, employers can hear from top workplace wellness experts and find those sought-after solutions. The event will be in-person but will also have an on-demand virtual component.
Registration – online at www.IndianaWellnessSummit.com or by calling (800) 824-6885 – is open until event day.
The summit is a partnership between the Indiana Chamber of Commerce and Wellness Council of Indiana.
"Concern for employee health and well-being has been around a long time, but the pandemic has amplified the need for employers to support their employees," says Jennifer Pferrer, Wellness Council of Indiana executive director. "We're bringing together a group that is passionate about employee health and well-being, and we're working together to try to figure out how to navigate this environment we're in."
Some of the hot topics to be discussed will be empathy in the workplace, financial well-being, managing disabilities and overcoming stress and trauma. There will also be discussion about how employers can support their employees in the remote work environment.
At the two-day summit, there will be a panel examining "what's driving some of the challenges we're seeing at home. The panel will discuss how things like food, housing and transportation insecurity play into these challenges," Pferrer adds.
Keynote presentations are:
Thanks for Asking, Better Than Fine: The Impact of Trauma on Mental Health (Nora McInerny, bestselling author and "Terrible, Thanks for Asking" podcast host)
From Me to We: How to Cultivate Empathy and Promote Mental Well-Being (Liesl Mertes, Handle With Care LLC)
Your Mind on Self-Care: Developing an Evidence-Based Playbook for Mental Health (Gregory Scott Brown, Center for Green Psychiatry and University of Texas Dell Medical School)
The full agenda is available at www.IndianaWellnessSummit.com.
"The event gives perspective for employers large and small," Pferrer emphasizes. "We really expect that the event will allow all employers to find themselves in the conversation and will allow them to go back to the workplaces and make changes. This summit is for anyone who has vested interest in employee health and well-being, including human resources officials, health coaches and benefits directors."
Not only will employers receive the tools they need to improve their employees' health and well-being, but those same tools also can create a significant cost savings for companies, Pferrer notes.
"There truly is an economic benefit for employers to support their employees," she says. "Employers are taking a deeper dive into what they can really do to change the trajectory of their health care spend, and this event can help with that.
"This is a convening of health and wellness professionals from Indiana – from executive level to practitioners, coming together to discuss leading trends and best practices when it comes to employee health."
The interest in the summit is high, with 250 to 300 attendees expected to attend, says Pferrer.