The 2020 Budget was passed.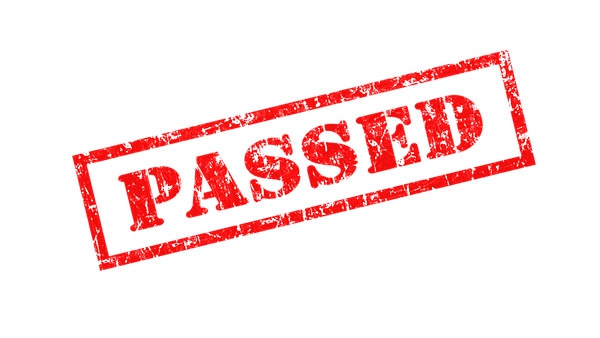 Update published Friday, November 8 at 1:16 p.m.:
Due to the 2020 Salary not receiving a unanimous vote on October 21, the Salary was tabled until the meeting on Thursday, November 7.
On Thursday, November 7, the motion to push the Salary forward did not see a 2nd. This will ensure that the 2020 Salary Ordinance will be seen again at the November 18 meeting on Monday.
Original story published Wednesday, October 23rd, 2019 7:40am:
(Lawrenceburg, Ind.) - Major approvals were seen at the Lawrenceburg City Council Meeting on Monday, October 21.
The 2020 Salary Ordinance received a 4-1 vote, Aaron Cook being the only no.
Attorney, Del Weldon, announced the 16-2019 Ordinance that was viewed and approved by the board of public works and safety, 2020 Salary Ordinance that starts January 1, 2020.
There were no questions or concerns.
The Salary Ordinance will include union and non-union city employees.
The 2020 Budget Ordinance was passed unanimously.
The Budget Adoption Meeting was opened at 7:03 PM.
Projects like Levee Enhancements were discussed during the Council Meeting and already placed in the upcoming budget. The project alone has a budget of $350,000.
The Dearborn County Trail has brought a lot of activity to the levee. Enhancements were discussed to update the areas by Ivy Tech and Double Tree to provide green space, shade, and seating.
Although the 2020 Budget Ordinance was approved by Council, the 2020 Budget, itself, is pending state approval.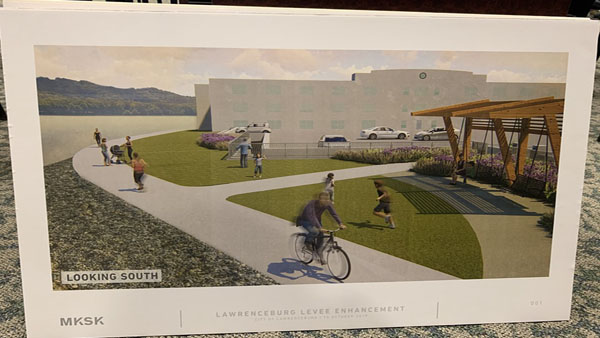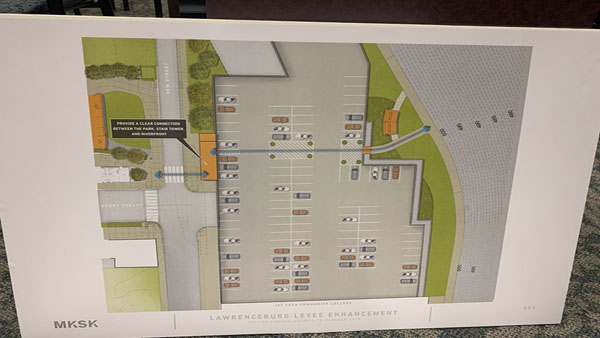 Pictures from the City Council Meeting of the future Levee Enhancement Project.
Both of these documents are available on the Clerk-Treasurer page on The City of Lawrenceburg website.
City Council Meeting: Salary Discussion starts at 28:19, Budget Discussion starts at 1:03:00