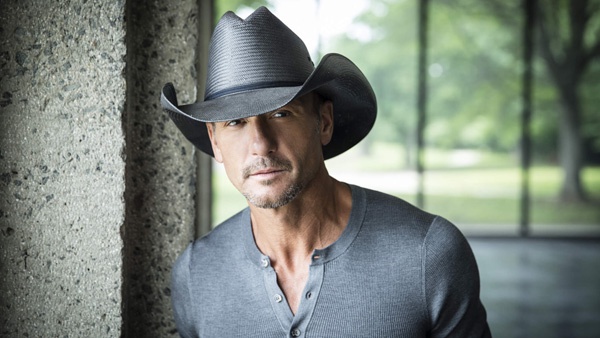 Tim McGraw's book will be available June 11.
(Washington, DC) -- Tim McGraw's new book is available this week.
The country-music hitmaker teamed up with Pulitzer Prize-winning author Jon Meacham to write "Songs of America: Patriotism, Protest and the Music That Made a Nation."
The book is available Tuesday, June 11th.
TOMORROW kicks off the #SongsOfAmericaBook tour! NYC, are you ready to spend the evening with @jmeacham and I as we journey through the music and history that shaped our nation? You won't want to miss this! Charleston and DC you're up next! https://t.co/oMZDmaIroq pic.twitter.com/WrHQTCfE59

— Tim McGraw (@TheTimMcGraw) June 10, 2019