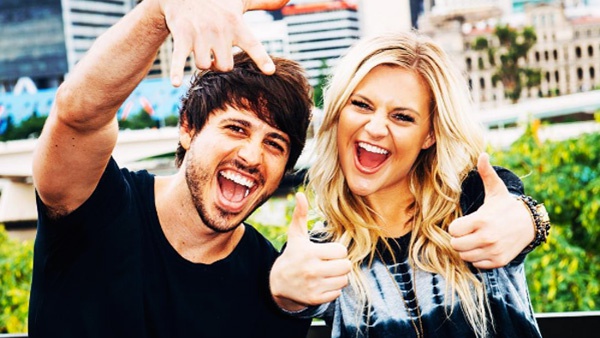 Evans and girlfriend Kelsea Ballerini could be soulmates and tourmates.
(Las Vegas, NV) -- Morgan Evans says he and his new bride, Kelsea Ballerini, could hit the road together one day.
The rising country singer opened up to "The Boot" during the 2019 ACM Awards in Las Vegas last weekend.
Evans said while he's sure they'll tour together at some point, it likely won't happen anytime soon.
Kelsea Ballerini missed the awards show because she was getting ready for her Miss Me More Tour, which kicked off last night in Maryland.