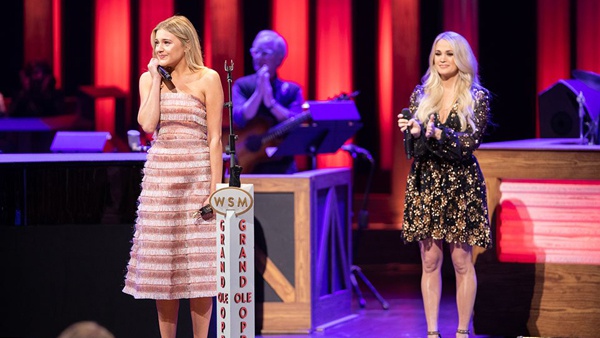 Ballerini is now the Opry's youngest member.
(Nashville, TN) -- Kelsea Ballerini is officially a member of the Grand Ole Opry.
The "Miss Me More" singer was presented with her trophy on April 16th by Carrie Underwood.
She was invited to join the Opry in March by Little Big Town.
"I want to thank (the Grand Ole Opry) for asking this talented, incredible, smart, sweet, beautiful woman to be a member," Underwood said from the stage at the Grand Ole Opry House. "You have accomplished so much in your career, and you'll undoubtedly accomplish infinite amounts more in your career and in your life. Awards, and sales and No. 1s and tours and fans … this is better than all of that. This is the heart and soul of country music. The Opry has been and will always be here. This is a family and you are in it."