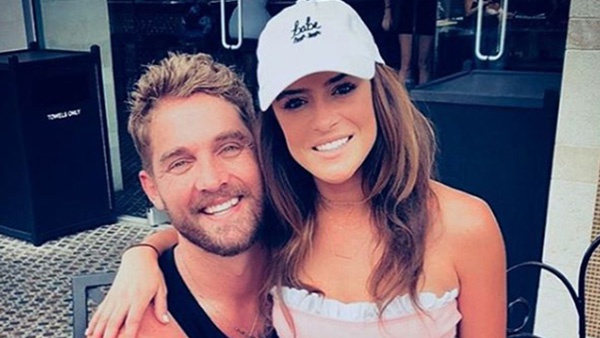 The couple shared their gender reveal on Instagram.
(Undated) -- Brett Young's wife, Taylor, is having a girl.
The newlywed couple shared the news yesterday on social media.
Young, who's a former college baseball pitcher, revealed the baby's gender with a friendly game of ball. The ball exploded pink dust when he struck it, revealing the couple is expecting a girl.
The baby is due in early fall.