Dakota Roth was a do-it-all kind of player for the Tigers.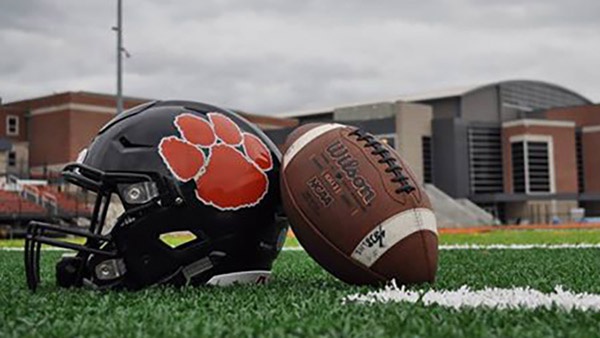 (Lawrenceburg, Ind.) - Friends and family of Dakota Roth will not have to drive far to watch him play college football.
On Tuesday, Roth announced via Twitter that he will be continuing his academic and athletic career at Mount St. Joseph University in Cincinnati.
Roth was an EIAC All-Conference selection as a senior. Offensively, Roth had 27 receptions for 313 yards and two touchdowns. On defense, Roth was amongst the team leaders with three interceptions.
As if playing wide receiver and defensive back wasn't enough, Roth completed 4-of-6 passes for 183 yards and two touchdowns, and was used as the team's punter and a kick returner, further showing off his versatility.
Roth accumulated 1,403 all purpose yards over his four year career.
Congratulations @DakotaRoth4! Very proud of you! https://t.co/rppHi7DTGQ

— Ryan Knigga (@lhstigercoach) April 27, 2021