ORVC Weekly Report for March 26 through April 7.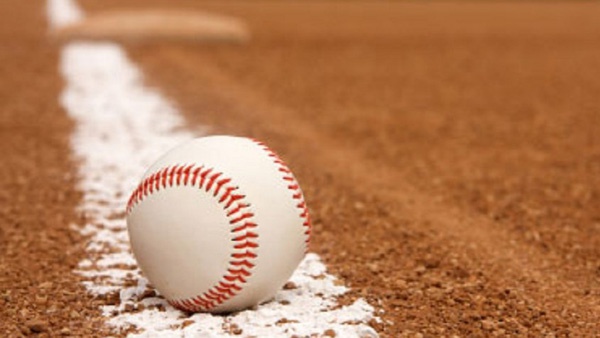 (Switzerland County, Ind.) – Now that the spring sports season is in full swing, the Ohio River Valley Conference has released its first conference weekly report.
Austin South of Switzerland County has been named the ORVC Baseball Player of the Week for the week of March 26-April 7. In a win over Jac-Cen-Del, South was the winning pitcher in 4.0 innings of work with 4 strikeouts and 2 earned runs allowed. He also recorded 3 hits with a double, 3 RBI, 4 runs scored, and two stolen bases.
In softball, Jac-Cen-Del's Morgen Carroll was named the conference player of the week. The senior pitched a perfect game in a March 31 victory against Clarksville. In two games during the week, Carroll went 1-1 with a combined 11 innings pitched and 26 Ks. With the bat, she had 3 hits, 3 RBI, a home run, a double, and a run scored.
Switzerland County's Tyler Konkle is the ORVC Boys Golf Player of the Week. He carded a 41 in a meet at Rising Sun last week.
Two Rising Sun High School athletes were the ORVC Boys and Girls Track & Field Performers of the Week. Trevor Levi posted times of 5:04.4 in the 1600 meter run and 11:19 in the 3200 meter run. Kinsey Price posted conference-best times in the 100 meter dash at 13.16, 200 meter dash at 28.28, and the 400 meter run at 1:05.4.
ORVC Baseball Top Performers
Talon Harmon (SW) 5-11, 3 RBI, 3 SB last week
Landon DeAtley (SW) 4-9, 3 RBI, W vs. New Wash with 6 K's
Brent Turner (RS) 4 hits, 5 RBI, 4 SB, W with 9 K's in 2 games
Jacob Bovard (RS) 4-6, 5 RBI, 2 SB in 2 games
Stephen Jimenez (RS) 2-5, W vs. Oldenburg
Bryce Franklin (SR) 2 hits, run, RBI vs. Greensburg
Chad Turner (SR) 2 hits, 2 2B, RBI, run vs. Greensburg
Avery Halcomb (SR) 3.1 IP, hit, 7 K's in win over Greensburg
Kenyon Bledsoe (SC) 4 hits, 3 runs, 2 SB, RBI, 2B in 2 games
Austin South (SC) 4 runs, 3 hits, 3 RBI, 2 SB, 2B / 4 IP, 4 K's, 2 ER in win vs. JCD
Kyle Whitham (SC) 7 RBI, 2 hits, 2 runs, 2 SB, 2B in 2 games
T.J. Menchhofer (JCD) 2 hits, 2 runs, RBI, SB vs. Switzerland Co.
Michael Flint (JCD) 2 RBI, hit, run vs. Switzerland Co.
Miles McAdams (JCD) 2 RBI, 2 runs, hit vs. Switzerland Co.
ORVC Softball Top Performers
Sydney Bostic (RS) 2 hits, 2 RBI, 2 2B, 2 SB in 2 games
Abby Wallace (RS) 3 hits, run in 2 games
Sydney Pitts (RS) 14 IP, 3 runs, 2 ER, 17 K's going 1-1 last week
Morgen Carroll (JCD) 3 hits, 3 RBI, run, 2B, HR / 11 IP, 26 K's going 1-1 last week. Pitched a perfect game on 3/31 vs. Clarksville.
Reagan Carroll (JCD) 3 runs, 2 hits, 2 RBI in 2 games
Baylee Dwenger (JCD) 2 hits, run in 2 games
Abby Ralston (SW) 9 runs, 7 SB, 5 hits, RBI, 2B, 3B in 4 games
Kayla Adkins (SW) 6 hits, 5 runs, RBI in 4 games
Kaitlyn West (SW) 7 runs, 4 hits, 3 RBI, 2 2B, SB in 4 games
ORVC Boys Golf Top Performers
Tyler Konkle (SC) 41 @ Rising Star
Kyle Whitham (SC) 42 @ Rising Star
Garrett Demaree (SC) 43 @ Rising Star
ORVC Boys and Girls Track & Field Top Performers
Boys Track Girls Track
Michael Schmitt (JCD) 110'10" Discus Shaylee Volz (JCD) 81'6"
Derrick Eldridge (RS) 42'11" Shot Put Riley Chipman (RS) 29'10½"
Garrett Boor (JCD) 17'2" Long Jump Lauryn Dilk (JCD) 13'2"
Garrett Boor (JCD) 5'8" High Jump Cionna Bailey (M) 5'0"
Daniel Daugherty (RS):16.72 High Hurdles Morgan Delmar (M) :20.22
Jake Scott (RS) :46.96 Low Hurdles Melissa Lonneman (M) :58.20
Adrian Peetz (JCD) :11.28 100 Kinsey Price (RS) :13.16
Adrian Peetz (JCD) :24.08 200 Kinsey Price (RS) :28.28
Talon Gobel (M) :58.03 400 Kinsey Price (RS) 1:05.4
Casey Burdette (M) 2:25 800 Dillan Hughes (JCD) 3:00
Trevor Levi (RS) 5:04.4 1600 Shianna Bellingham (JCD) 6:24
Trevor Levi (RS) 11:19 3200 Shianna Bellingham (JCD) 13:48
Milan :47.57 400 relay Rising Sun :58.01
Rising Sun 3:58.5 1600 relay Milan 5:23
Milan 9:54 3200 relay Rising Sun 12:54