Congratulations and good luck!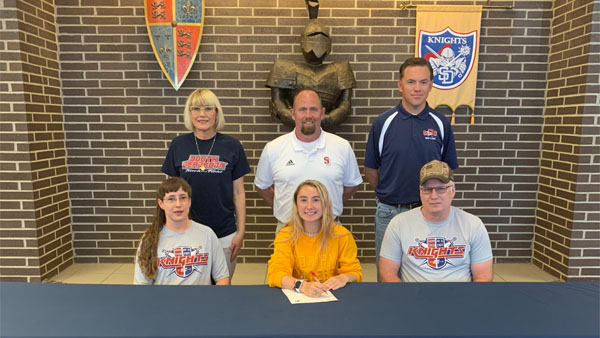 Amanda Mathews signs letter of intent. Photo by South Dearborn Athletics.
(Aurora, Ind.) - Amanda Mathews wants to keep running.
The Knights track & field star recently signed her letter of intent to join the Adrian College Bulldogs indoor/outdoor track team. .
Mathews is a four-year letter winner. She also participated in soccer, swimming and cross country, where she was a regional qualifier as a senior.
A scholar in the classroom, Matthews plans to study environmental science at Adrian College.