It was the first time in school history the program has made it to the state meet.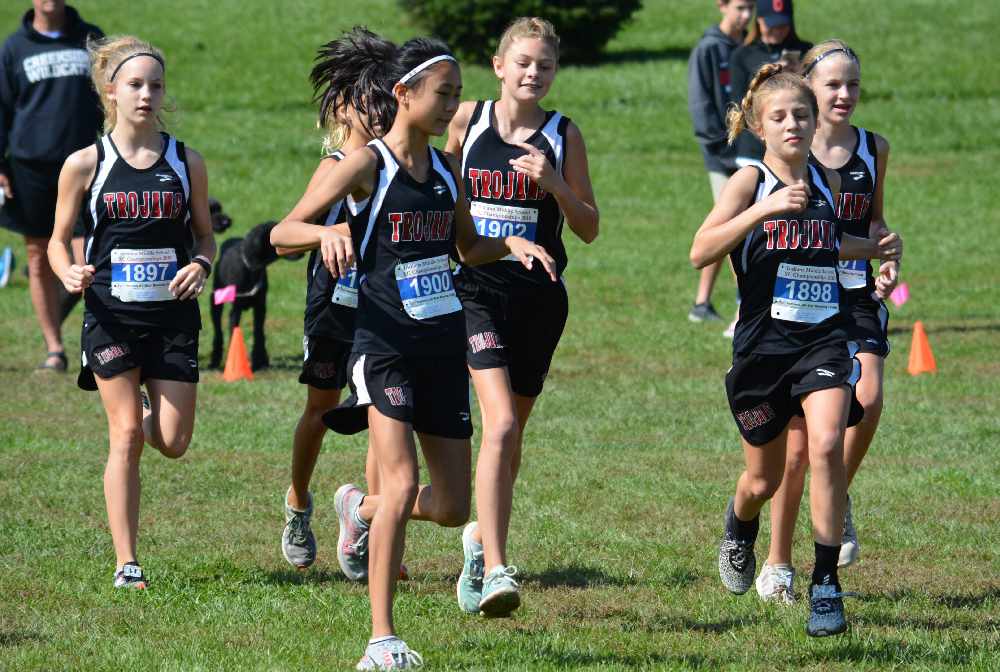 Photo provided
(Aurora, Ind.) – The Sunman-Dearborn Middle School girls cross country team is celebrating a fantastic season after reaching the state championship meet for the first time in school history.
Last week, Sunman-Dearborn finished third at the EIAC meet, just four points behind Batesville.
Despite finishing third, Sunman-Dearborn qualified for the state championship meet because their first five runner times were equal or less than the 66:15 mark needed to qualify for the big school division.
At the state meet, the girls team finished 20th out of 27 teams.
Eighth grader Ashtyn Gindling was 34th overall and broke her own school record for 3000 meters. Faith Henderson (7th grade), Kendall Pflum (7th grade), Rachel Campbell (8th), Jocelyn Inderhees (7th) and Sami Wheat (6th) all ran personal best times. Additionally, Max Geisen (8th grader) represented our boys team. He finished 192nd out of 282 and ran a personal best.
The Sunman-Dearborn girls finish the season with a 30-7 record and four All-EIAC selections: Ashtyn Gindling, Kendall Pflum, Faith Henderson and Rachel Campbell.
"No doubt this is one of my top two cross country teams that I've ever coached," said Jeff Mersmann. "I compare them to my 2010 Franklin County Boys high school team. In both cases, the kids show up and do the work that is asked of them without question and they reap the rewards."