The IBCA has announced the top girls basketball players for the 2020-21 season.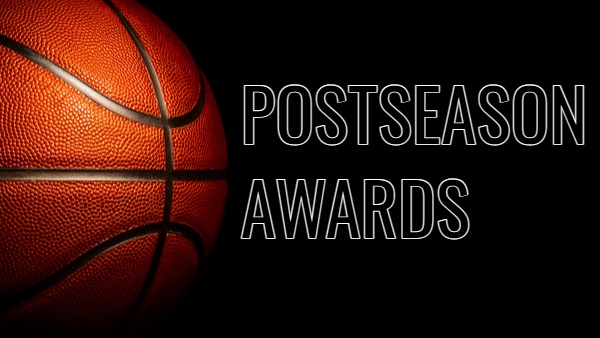 Shutterstock photo.
(Indianapolis, Ind.) - A handful of southeastern Indiana's top girls basketball players have earned state honors.
The Indiana Basketball Coaches Association announced this week their "Supreme 15" All-State, Large School All-State, and Small School All-State teams.
The "Supreme 15" is the top honor awarded, and players were voted to that group without regard to school size.
East Central sophomore Josie Trabel made the IBCA Underclass Supreme 15 All-State Team. Trabel averaged 17.0 points, 7.0 rebounds, and 1.9 steals this season.
Jac-Cen-Del star Paige Ledford was named to the IBCA Small School All-State Team. As a senior, Ledford averaged 14.8 points and 11.0 rebounds. She is one of 13 players in state history to record 1,000 career points and 1,000 career rebounds.
Senior players receiving honorable mention are Taylor Cooney, Anna West and Melina Wilkinson, all of Greensburg.
Hope Fox (East Central), Jessica Duvall (Switzerland County), Annabelle Williams (JCD), Rachel Meyer (South Ripley) and Gracie Gunter (South Ripley) were Underclass Honorable Mention.
For more information, visit 2021 IBCA/Franciscan Health GIRLS All-State Seniors & Underclass & Honorable Mention | Indiana Basketball Coaches Association (ibcacoaches.com).
Congrats to So. Josie Trabel on being named to the @IBCA_Coaches All-State Underclass Supreme 15 team!

Full list of teams:https://t.co/hGMK9uf1d0#TrojanPride pic.twitter.com/ONiUC36j8M

— East Central Girls Basketball (@EastCentralGBB) March 2, 2021
Congrats to Jr. Hope Fox on receiving @IBCA_Coaches All-State Underclass Honorable Mention!https://t.co/hGMK9uf1d0#TrojanPride pic.twitter.com/vfcZyhJWcv

— East Central Girls Basketball (@EastCentralGBB) March 2, 2021