Lawrenceburg and South Dearborn will renew their rivalry in the first round of the Greensburg Sectional.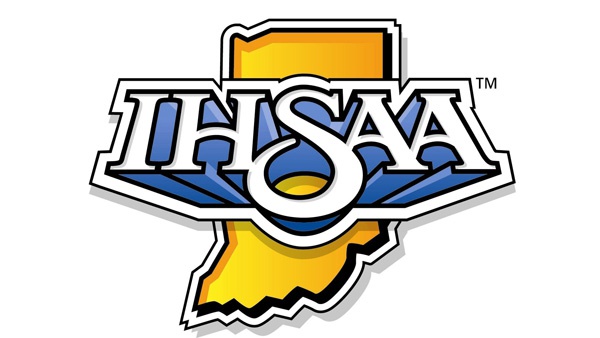 (Indianapolis, Ind.) – Win or go home season is right around the corner.
Sectional pairings for the 111th Annual IHSAA Boys Basketball State Tournament were released on Sunday evening.
The tournament will start with 64 Sectionals across four classes, meaning there will eventually be four State Championship teams.
Sectionals will start on Tuesday, March 2 and run through Saturday, March 6. The Regional rounds will be played on Saturday, March 13. Semi-states will follow on Saturday, March 20.
All four State Championship games are scheduled for Saturday, April 3 at Bankers Life Fieldhouse in downtown Indianapolis.
In Class 4A, East Central will compete in one of the tougher sectionals in the southern portion of the state. The Trojans (12-9) have drawn Bloomington South (18-4) in the first round. Sectional 14 also features Bloomington North, Columbus North, Martinsville and Columbus East.
Lawrenceburg and South Dearborn will renew their rivalry in the first round of Sectional 29. The teams just played an instant classic on Friday night, where the Tigers came from behind to win in overtime. The sectional meeting will be the third of the season between these two teams. South Dearborn won the first meeting in January at the Rivertown Classic. Also known as the EIAC Sectional, Batesville and Franklin County will match up in round one, as will Greensburg and Rushville. Connersville, who could be considered the favorite, received a bye.
In Class 2A, South Ripley looks to be the favorite in Sectional 44. The Raiders (19-1, #6 in 2A) will have to get through North and South Decatur to get to the championship. Milan and Triton Central will play on the other half of the bracket.
Rising Sun, Oldenburg Academy and Jac-Cen-Del are among the teams that will compete at a Class 1A Sectional at Southwestern (Shelbyville). The Twisters drew Morristown (#7) in the first round. Rising Sun will play Waldron, while JCD received a bye.
Sectional pairings for area teams can be viewed below.
Class 4A Sectional 14 at Bloomington South
G1: Bloomington South vs. East Central – Tuesday, March 2
G2: Bloomington North vs. Columbus North – Tuesday, March 2
G3: Martinsville vs. Winner Game 1 – Friday, March 5
G4: Columbus East vs. Winner Game 2 – Friday, March 5
Championship: Winner Game 3 vs. Winner Game 4 – Saturday, March 6
Class 3A Sectional 29 at Greensburg
G1: South Dearborn vs. Lawrenceburg – Tuesday, March 2
G2: Franklin County vs. Batesville – Wednesday, March 3
G3: Greensburg vs. Rushville – Wednesday, March 3
G4: Connersville vs. Winner Game 1 – Friday, March 5
G5: Winner Game 2 vs. Winner Game 3 – Friday, March 5
Championship: Winner Game 4 vs. Winner Game 5 – Saturday, March 6
Class 2A Sectional 44 at Milan
G1: South Ripley vs. North Decatur – Tuesday, March 2
G2: Milan vs. Triton Central – Friday, March 5
G3: South Decatur vs. Winner Game 1 – Friday, March 5
Championship: Winner Game 2 vs. Winner Game 3 – Saturday, March 6
Class 2A Sectional 45 at Southwestern (Hanover)
G1: Southwestern (Hanover) vs. Switzerland County – Tuesday, March 2
G2: Austin vs. Providence – Tuesday, March 2
G3: Henryville vs. Winner Game 1 – Friday, March 5
G4: Clarksville vs. Winner Game 2 – Friday, March 5
Championship: Winner Game 3 vs. Winner Game 4 – Saturday, March 6
Class 1A Sectional 60 at Southwestern (Shelbyville)
G1: Oldenburg Academy vs. Morristown – Tuesday, March 2
G2: Waldron vs. Rising Sun – Wednesday, March 3
G3: Hauser vs. Southwestern (Shelbyville) – Wednesday, March 3
G4: Jac-Cen-Del vs. Winner Game 1 – Friday, March 5
G5: Winner Game 2 vs. Winner Game 3 – Friday, March 5
Championship: Winner Game 4 vs. Winner Game 5 – Saturday, March 6