See who stood out last week in the ORVC?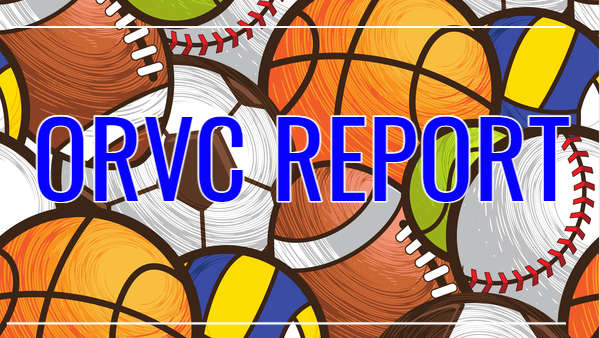 Shutterstock photo.
(Undated) - Student-athletes from Switzerland County, Rising Sun, Milan, and South Ripley have earned weekly honors from the Ohio River Valley Conference.
The ORVC report for April 11-16 was released on Wednesday.
Switzerland County's Bryce Turner was named the ORVC Baseball Player of the Week. The Pacers' star collected 6 hits, 6 runs, 6 RBI, a double, home run, and stolen base in three games.
The ORVC Softball Player of the Week went to Cora Poling. The Rising Sun senior totaled 9 hits, 6 RBI, 3 runs, and 2 doubles in three games. Poling also went 2-0 in the pitching circle, striking out 8 over 10 innings.
Fellow Shiner, Casey Fletcher, was named the ORVC Boys Golfer of the Week. Fletcher carded a (37) at the Links at Rising Sun.
The ORVC Track Performers of the Week are Ayden Potts (Milan) and Emily Flood (South Ripley).
A full list of top performers for April 11-16 are listed below.
BASEBALL
Dalton Smith (SR) 1-3, 2 RBI vs. New Washington
Trenton Smith (SR) 1-3, 2 RBI, 2 SB vs. New Washington
Gabe Block (SR) 2-3, 2B, RBI vs. New Washington
Jonathan Jimenez (RS) 5-7, GS, 4 SB / GC win with 13 K's last week
Payton Creech (RS) 5 hits, 2 RBI, 2B in 2 games
Brady Works (RS) 3 hits, 2 runs, 2 SB in 2 games
Jacob Hertz (SM) hit, run, 2B vs. Southwestern
Philip Kahn (SM) 2 hits, RBI vs. Southwestern
Justin Swinney (JCD) 4 hits, 2 RBI, 2 SB in 2 games / 5 IP, ER, 5 K's in no decision
Brady Borgman (JCD) 3 hits, run, RBI in 2 games
Ryan Wilson (JCD) 3 hits, 3 runs, 2 SB, RBI in 2 games
Jackson Sparks (SC) 5 hits, 3 2B, 2 runs, 2 RBI, SB in 3 games
Joran DeAtley (SW) 3 hits, 2 runs, 2B, SB in 2 games / 5 IP, run, 11 K's in win vs. SM
Zach Cole (SW) 3 runs, 2 hits, RBI, SB in 2 games
Jackson Ary (SW) 2 hits, 2 RBI, 2 2B, run, SB in 2 games
SOFTBALL
Maria Meyer (JCD) 4 hits, 3 RBI, 2 runs, 2B in 2 games
Tobie Benefiel (JCD) 4 hits, 2 2B, run in 2 games
Savannah James (JCD) 6 IP, 9 hits, 10 K's going 1-1 last week
Lily Sparks (SC) 5 hits, 5 RBI, 3 runs, 3B, HR, SB in 2 gms / 12 IP, 5 ER, 19 K's
Jessie Duvall (SC) 4 runs, 3 hits, 2 SB in 2 games
Maddie Duvall (SC) 3 runs, 2 hits, 2 RBI in 2 games
Mady Tompkins (SR) 6 hits, 2 runs, RBI in 3 games / 17 IP, 5 ER, 30 K's going 3-0 last wk
Alexa Heidt (SR) 4 hits, 3 runs, 3 RBI, 2 3B, 2B in 3 games
Ellie Waldron (SR) 6 hits, 3 RBI, 2 runs, 2B, SB in 3 games
Ashley Fulton (SW) 7 hits, 8 runs, 6 RBI, 2B, GS in 3 games
Morgan Mahoney (SW) 6 hits, 5 runs, 8 RBI, 3 2B in 3 games
Trinity McLain (SW) 6 hits, 6 runs, RBI, 3 SB in 3 games
Nora Powell (RS) 9 runs, 8 hits, 4 SB, 3 RBI, 3 2B in 3 games
Josie Bell (RS) 5 hits, 4 runs, 3 RBI in 3 games
BOYS GOLF
Jackson Voss (M) 48 @ Hidden Valley / 91 @ Timbergate
Cole Knecht (M) 100 @ Timbergate
Sam Schwering (JCD) 42 @ Shadowood / 44 @ The Links at RS
Grant Rinear (JCD) 56 @ Shadowood
Bryce Wrightsman (SC0 41 @ The Links at RS
BOYS TRACK / GIRLS TRACK
Ryan Miller (SR) 127'3" Discus Isabella Knueven (M) 85'0"
Ryan Miller (SR) 47'3" Shot Put Cora Wierzorek (SM) 32'0"
Kendall Montgomery (RS) 20'10" Long Jump Shelby Bastin (SR) 14'5"
William Tunny (SR) 5'11" High Jump Emmalina Leatherman (SM) 5'5"
William Tunny (SR) :17.28 High Hurdles Emily Flood (SR) :16.20
Mason Green (M) :43.69 Low Hurdles Cloey Simon (JCD) :51.07
Ben Riehle (M) :11.70 100 Emily Flood (SR) :13.07
Ben Riehle (M) :23.48 200 Hannah Hoog (M) :28.43
Ben Riehle (M) :52.02 400 Hannah Hoog (M) 1:04.4
Ayden Potts (M) 2:14.94 800 Lanie Nicholson (SR) 2:30.4
Ayden Potts (M) 4:55.81 1600 Lanie Nicholson (SR) 5:43
Ayden Potts (M) 11:13.84 3200 Lanie Nicholson (SR) 14:08
Milan :47.14 400 relay South Ripley :55.42
Milan 3:42.94 1600 relay South Ripley 4:54
South Ripley 9:40.40 3200 relay South Ripley 11:07