Congratulations to South Ripley's girls track team on winning the conference championship.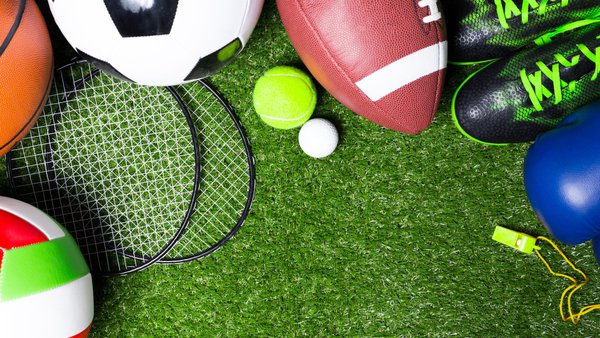 Shutterstock photo.
(Versailles, Ind.) – The spring season is winding down in the Ohio River Valley Conference.
The ORVC report for May 10-15 was released on Tuesday.
Switzerland County's Maddie Duvall was named the ORVC Softball Player of the Week. The Lady Pacers star totaled 11 RBI, 10 runs, 7 hits, 5 stolen bases, 3 home runs, and two doubles in four games.
The ORVC Baseball Player of the Week is Southwestern star Jackson Stockdale. He tallied 10 RBI, 9 hits, and 4 runs in four games.
Milan's Josh Clark earned ORVC Boys Golfer of the Week, carding a 77 at The Legends Franklin Tournament.
The ORVC also crowned champions in boys and girls track & field.
South Ripley captured the ORVC Girls Track & Field title with a top score of 110 at the conference meet on May 11 at Switzerland County High School. Jac-Cen-Del was the runner-up with 101 points, followed by Switzerland County with 100 points.
Individual winners included Lanie Nicholson (800, 3200 relay) and Emily Flood (high hurdles). The team of Emily Campbell, Ava Ralston, Kylie Betz and Deborah Murphy placed first in the 3200 relay.
The ORVC Girls Mental Attitude Award went to Milan's Sophia Thomas and Rising Sun's Maddi Wilson.
Jim Cole (SR) is the ORVC Coach of the Year.
On the boys' side, Southwestern took home the team championship. Milan placed second, followed by Jac-Cen-Del.
The Mental Attitude Award went to South Ripley's Nick Zigan.
Other top performers for the week of May 10-15 are listed below.
BASEBALL
Jordan DeAtley (SW) 7 hits, 6 runs, 4 RBI, 2 SB in 4 gms / 7 IP, 5 hits, 2 ER, 8 K's in win
Zach Cole (SW) 7 runs, 6 hits, 6 RBI, 3 SB, 2 2B in 4 gms / 7 IP, 3 ER, 7 K's in win
Landon Cole (RS) 6-11, 7 RBI, 3 SB, 2 2B in 3 games / GC win with 5 K's
Johnathan Jimenez (RS) 7 runs / 5.1 IP, 2 runs, 5 K's, win in 3 games
Peyton Merica (RS) 8 IP, 4 ER, 8 K's in 3 games
Caiden Yorn (M) 5-8, 5 runs, 4 RBI, 2 HR's, 2B in 3 games
Grayden Taylor (M) 7 IP, 3 runs, 2 hits, ER, 5 K's last week
Hunter Kinnett (SM) 5 hits, 3 runs, 3 RBI, 2B, SB in 4 games
Jacob Hertz (SM) 4 hits, 2 RBI, run, 2B, SB in 4 games
Bryce Turner (SC) 4 RBI, 4 SB, 3 hits, 2 runs in 3 games
Zack Stout (SC) 2 hits, run, RBI in 3 games
Dakota Wallace (SC) 4 SB, 3 hits, run, 2B in 3 games
Bryce Franklin (SR) 4 hits, 4 runs, 2 RBI, 2B in 3 gms / 5.2 IP, 5 hits, run, 12 K's in win
Brady Linkel (SR) 3 hits, 3 RBI, 3 2B, 2 runs in 3 gms / 6 IP, 3 hits, run, 15 K's in win
Cody Samples (SR) 4 hits, 4 RBI, 3 runs, 2B in 3 games
Damon Hughes (JCD) 4 hits, 2 runs, 2 SB in 3 games
Justin Swinney (JCD) 4 hits, 3 runs, 3 RBI, 2B in 3 games
Jacob Jines (JCD) 3 IP, 2 hits, run, ER, 5 K's in win
SOFTBALL
Mady Tompkins (SR) 8 hits, 7 runs, 7 RBI, 2 HR, 2B in 4 gm / 12 IP, 0 ER, 29 K's, 2 W's
Hailey Brown (SR) 9 hits, 9 runs, 5 RBI, 2 SB, 3 HR, 2B in 4 games
Ellie Waldron (SR) 6 hits, 4 runs, 2 RBI, 2 2B in 4 gm / 13 IP, 4 hits, 2 ER, 21 K's, 2 W's
Aundrea Cullen (JCD) 4 hits, 4 runs, SB in 3 games / 15 IP, 19 K's, 6 ER going 1-2
Nadya Hildenbrand (JCD) 4 hits, 3 runs, 2 RBI, 2B in 3 games
Erin Widener (M) 5 hits, 2 RBI, run, SB in 5 games
Olivia Davis (M) 4 hits, 2 RBI, 2 runs, 2B in 5 games
Karly Sargent (M) 5 hits, 2B, run, RBI in 5 games
Morgan Mahoney (SW) 8 hits, 8 RBI's, 5 runs, HR in 5 games
Trinity McLain (SW) 6 hits, 5 runs, 4 RBI's, 2B, SB in 5 games
Abby Fulton (SW) 7 hits, 6 runs, 4 RBI, 3B, SB in 5 games
Lily Sparks (SC) 7 RBI, 6 hits, 4 runs, 3 2B, SB in 4 gms / 23 IP, 3 runs, 41 K's, 3 W's
Jessie Duvall (SC) 10 RBI, 9 runs, 7 hits, 3 SB, 2 2B, HR in 4 games
Jaylin Lee (SM) 2 hits, SB in 4 games
Gia Craig (SM) 2 hits in 4 games
Johanna Leatherman (SM) 2 hits in 4 games
Alyssa Simpson (RS) 9 RBI, 7 hits, 4 runs, 2 2B in 4 gms / 10 IP, 0 ER, 17 K's going 2-0
Cora Poling (RS) 6 RBI, 6 hits, 5 runs, 3 2B in 4 gms / 12 IP, 1 ER, 13 K's going 2-0
Lindsay Montgomery (RS) 8 runs, 4 hits, 3 RBI, 2 SB, 2B in 4 games
BOYS GOLF
Bryce Wrightsman (SC) 46 @ Belterra / 43 @ North Branch / 42 @ Shadowood
Austin Wolf (SC) 45 @ Belterra / 46 @ North Branch / 45 @ Shadowood
TRACK & FIELD
Conference Meet
Boys Winner/Event/Girls Winner
Luke Comer (JCD) 138'4" Discus Madalyn Wilson (RS) 86'2"
Ryan Miller (SR) 45'4" Shot Put Shaylee Volz (JCD) 30'5½"
Kendall Montgomery (RS) 20'4½" Long Jump Cloey Simon (JCD) 14'7"
Owen Bates (SW) 5'11" High Jump Emmalina Leatherman (SM) 4'10"
Owen Bates (SW) :16.46 High Hurdles Emily Flood (SR) :16.58
Dylan Martin (RS) :43.30 Low Hurdles Cloey Simon (JCD) :48.34
Peyton Cavins (M) :11.71 100 Raylinn Kappes (SC) :13.26
Peyton Cavins (M) :23.37 200 Raylinn Kappes (SC) :27.43
Peyton Cavins (M) :51.58 400 Halle Shorten (RS) 1:03.81
Ben Riehle (M) 2:05.97 800 Lanie Nicholson (SR) 2:35.18
Ben Riehle (M) 4:48.72 1600 Gracie White (SC) 5:38.28
Josh Pohle (JCD) 10:53.44 3200 Lanie Nicholson (SR) 13:04.15
Switzerland County :46.62 400 relay Switzerland County :53.98
Boys: Myles Covington, Matt Davis, Tyler Hoskins, John Goldsberry
Girls: Terra Oeffinger, Megan Wetzel, Brooklyn Flanders, Raylinn Kappes
Milan 3:39.15 1600 relay Switzerland County 4:31.41
Boys: Ben Riehle, Ayden Potts, Ethan Schwipps, Peyton Cavins
Girls: Brooklyn Flanders, Raylinn Kappes, Gracie White, Megan Wetzel
Milan 8:55.62 3200 relay South Ripley 11:39.91
Boys: Ayden Potts, Ethan Schwipps, Evan Miller, Ben Riehle
Girls: Emily Campbell, Ava Ralston, Kylie Betz, Deborah Murphy