He is only a sophomore.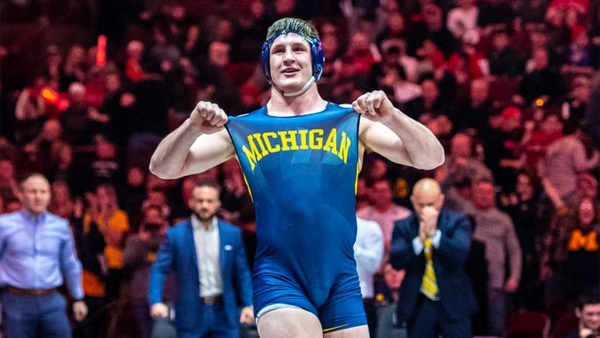 (Ann Arbor, Mi.) - Much like he did at the high school level, Mason Parris is creating quite the legacy in the college ranks.
The three-time Indiana state wrestling champion earned another big accolade by being named to the NCAA Wrestling All-America First Team.
Just a sophomore at the University of Michigan, Parris has quickly becoming one of the top heavyweights in the nation.
Parris, seeded No. 2 at heavyweight for the NCAA Championship, finished the season with a 28-1 record, including 18 bonus wins and a team-best 11 pins.
Perhaps more impressive is the fact that Parris was 8-1 against the other seven wrestlers to earn All-America first team honors.
His only loss of the season came at the hands of No 1. Gable Stevenson (Minnesota) in the championship match of the Big Ten Tournament.