Report missing scores and stats to news@eaglecountryonline.com.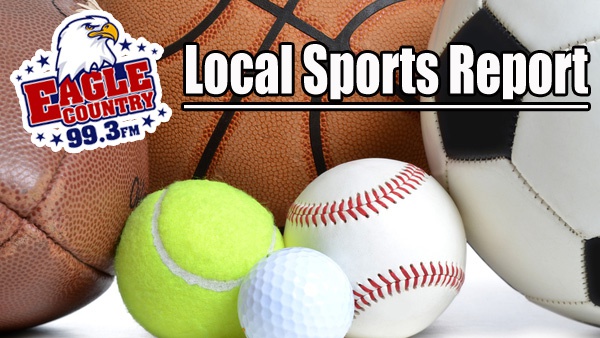 BOYS SOCCER
Franklin County 4, Lanesville 1
Greensburg 3, Lawrenceburg 1
Cy Miller (GB): 2 goals
Jacoby Miller (GB): goal
Switzerland County 2, Henryville 1
Cooper Todd, Carson Griffith (SC): goal each
GIRLS SOCCER
Switzerland County 14, Austin 0
Halle Archer (SC): 5 goals, assist
Emma Parsons (SC): 2 goals, 3 assists
Emma South (SC): 2 goals, assist
Avy Burkholder (SC): goal, 3 assists
Switzerland County 9, Corydon Central 0
Halle Archer, Kenzie Taylor: (SC): 3 goals each
SC Tournament Champions! Lady Pacers defeat Austin 14-0 and Corydon 9-0! @switzsc @jlcheek01 @VevayNewspapers @812now @orvcsports @CampbellSports @Wikicountry @eagle993 pic.twitter.com/bYZYWBsV4d

— Switzerland County Pacer Athletics (@GoSwitzCoPacers) September 23, 2023
Oldenburg Academy 2, Greenfield-Central 2
Olivia Leising, Madison Hamilton (OA): goal each
Lawrenceburg 9, Greensburg 0
Isabella Gilmour, Ava Merkel, Kamryn Ferreira (LB): 2 goals each
Preslee Rugg, Morgan Manford (LB): 2 assists each
Batesville 2, Madison 0
Elena Kuisel, Ella Wolters (BV): goal each
VOLLEYBALL
The Oldenburg Academy volleyball team was runner-up in the Hauser tournament on Saturday. They defeated Greensburg, Hauser, and Franklin County in pool play, and then went on to face 4A Columbus North in the championship, losing in 2 sets 20-25 and 21-25. Overall, it was a great day for OA volleyball! The Lady Twisters improved their record to 16-5.
CROSS COUNTRY
Connersville Invitational
Boys: 1) Richmond 33, 2) Batesville 63, 3) Northeastern 87, 4) Rushville 107, 5) East Central 111, 6) Centerville 145, 7) Connersville 198, 8) North Decatur 243, 9) Tri 248, 10) Union County 264
Full results here
Girls: 1) East Central 21, 2) Batesville 66, 3) Centerville 93, 4) Rushville 109, 5) Richmond 109, 6) Northeastern 151, 7) North Decatur 194
Full results here
Duke Meyer Classic
Boys: 1) Jennings County 44, 2) Silver Creek 54, 3) Madison 72, 4) Henryville 119, 5) Crothersville 143, 6) Charlestown 161, 7) South Ripley 180, 8) Shawe Memorial 191, 9) Southwestern 252, 10) New Washington 270, 11) Switzerland County 278
Full results here
Girls: 1) Jennings County 53, 2) Silver Creek 66, 3) South Dearborn 94, 4) Charlestown 98, 5) Switzerland County 104, 6) Providence 129, 7) Southwestern 132, 8) South Ripley 186
Full results here