East Central volleyball and South Dearborn girls soccer enjoyed their respective Senior Nights.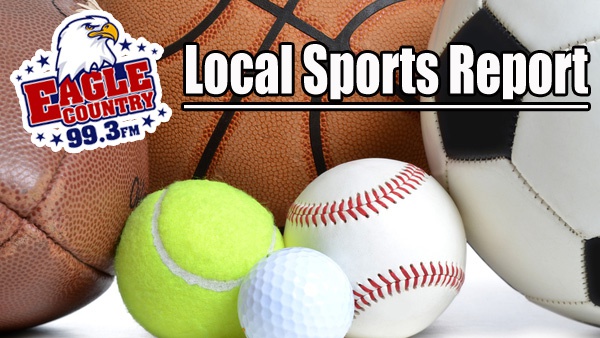 Report missing sports scores and stats to news@eaglecountryonline.com.
GIRLS SOCCER
Switzerland County 7, Southwestern 0
South Dearborn 12, Rushville 0 - Senior night was a smashing success for the Lady Knights. Graycie Collins, Lauren McHenry, Bentley Hinkle, Chayne Conly, Brooklynn Ward, Alley Lunsford, Katelyn McCreary all scored, while Bernadette Wismann had two goals and Abby Hensley starred with a hat trick.
Oldenburg 7, Rising Sun 0
VOLLEYBALL
East Central 3, Lawrenceburg 0 (25-12, 25-16, 25-10)
#ECVB with the big conference sweep tonight against Lawrenceburg! Freshmen won 2-0, JV 2-1, and varsity 3-0! Great team win tonight, ladies! Congrats, seniors! And thanks to all of our awesome fans for providing the great energy!

— EC VOLLEYBALL (@EastCentralVB) September 23, 2020
Happy senior night @EllieLengerich @a_huismann12 @EmmaErtel & @StengerJessie 🏐🖤 pic.twitter.com/MUoDWRQS0y

— EC VOLLEYBALL (@EastCentralVB) September 22, 2020
South Ripley 3, Switzerland County 0 (25-19, 25-23, 25-19) - Rachel Meyer, Brionna Linkel, Lydia Koger and Natasha Shinkle were among the standout performers for the Lady Raiders.
BOYS TENNIS
Greensburg 5, Lawrenceburg 0
CROSS COUNTRY
The Trojans take 2nd and 3rd in Connersville
The Connersville Invite was a great night of racing. The weather conditions were perfect! Although the Trojans did not run any personal records or season bests the ran as a tight pack. The Lady Trojans placed 2nd out of 10 teams. The fell to Delta (who also happens to have the fastest girl runner in the state). The Trojans got all of their scoring runners in the top 20, to earn a score of 62; Delta had 56 and 3rd place Centerville had 66. Rachel Campbell placed 4th with Henderson in 11, Pflum in 9th, Inderhees in 15th and Doan in 19th. The girls have never had a pack so close and tight- it was a great team effort.
The Boys race had the Trojans placing 3rd out of 11 teams. They were beat by Rushville (58) and Northeastern (77); the Trojans scored 86. The top Trojans were: Werner- 8, Schwebach- 9, Hagen- 15, Stenger- 20 and DiMeglio-34. In the Reserve Race Ethan Campbell placed 5th, however he led the race early on.
The team had committed to doing a work out after the race if they did not run personal records. Since no one ran their best time, the team fulfilled their promise. It was impressive to see the Trojans giving their all with their eyes set on the EIAC this Saturday.
The night was also eventful due to some natural events- there was canine feces on the course, that was not seen at the time, but led to some odors at the team camp that were unwanted. Then, during the post-race work-out and cool down the Trojans encountered a hornet's nest that ended with half of the boy's team being stung and a pair of racing spikes being abandoned due to them being swarmed and covered with hornets. Thanks be to God everyone was safe, and eventually the racing shoes were recovered.
The Trojans race in Batesville on Saturday!
*Submitted by Jonathan Meyer