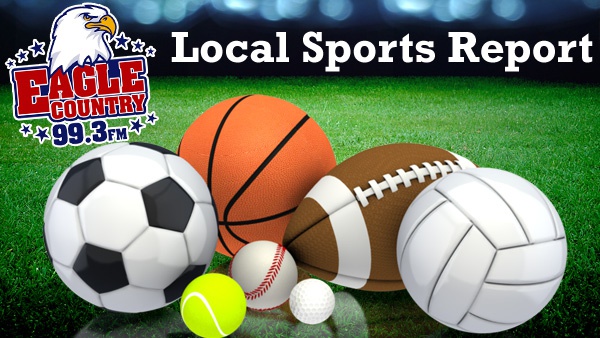 Jac-Cen-Del's Jacob Jines recorded a hat trick on the soccer field Tuesday.
Please report missing scores and statistics to 888-537-9724 or email sports -at- eaglecountryonline.com.
BOYS SOCCER
Ryle (Ky.) 3, East Central 1 – Colden Whitt scored East Central's goal.
Milan 3, Southwestern 0 – Milan's Brody Lack had 2 goals scored. Joshua Clark had a goal and an assist.
Oldenburg Academy 5, South Ripley 2
Jac-Cen-Del 9, Greensburg 1 – JCD's Jacob Jines found the goal three times for the hat trick. Single goals were netted by Ryan Wilson, Jordan Meyer, Patrick Wagner, Tim Defranne, Otavio Viotti, and Koldo Templado.
BOYS TENNIS
East Central 5, Lawrenceburg 0 – EC improves to 9-2, 5-1 EIAC.
Batesville 4, Franklin County 1
GIRLS GOLF
Batesville girls won the Ripley County Championship on Tuesday at North Branch Golf Course.
GIRLS SOCCER
Batesville 1, Lawrenceburg 0 – Scoreless after regular time, the game went to a shootout. Batesville won the shootout 3-2. Bulldogs goalkeeper Olive Cerniglia made 6 saves.
South Dearborn 6, Franklin County 0 – Two goals were kicked in by SD's Abby Hensley. Also scoring were Erin Huber, Katie Cutter, Chayne Conly and Alley Lunsford. Assists were credited to Erin Huber, Brooke Ward, Katie Cutter and Kendra Kunkel.
Milan 0, Switzerland County 0 – tie
Oldenburg Academy 4, South Ripley 1 – OA's Allison Storms scored twice. Jaylyn Stenger and Leila Savage added goals for the Twisters.
VOLLEYBALL
Lawrenceburg 3, South Dearborn 0 – 25-16, 25-21, 25-8 – Lawrenceburg's Bay Hinkle led the way with 22 assists, 10 digs, and 4 kills. Juliana Kemper added 7 kills, 3 aces, and a dig. Brigitte Blondell posted 6 aces.
Centerville 3, Franklin County 1 – 25-18, 25-18, 10-25, 25-15
Southwestern 3, Rising Sun 2 – 20-25, 26-24, 25-23, 21-25, 17-15
South Ripley 3, Madison 2
Switzerland County 3, Jac-Cen-Del 2 – 27-29, 25-13, 25-17, 18-25, 15-7
Trinity Lutheran 3, Oldenburg Academy 0 – 25-13, 25-11, 25-13
MIDDLE SCHOOL SWIMMING
The Sunman-Dearborn Middle School AquaTrojans are 3-0 after taking on the larger Richmond Middle School Swimming and Diving team on Tuesday in St. Leon. The girls won 146-38 and the boys won 124-57. S-DMS won five of the six relays. The AquaTrojans' individual winners included:
Aubree Popen - 200 Freestyle
Reagan Reany - 200 IM, 100 Butterfly
Ayden Ketchem - 200 IM, 100 Breaststroke
Riley Reany - 50 Freestyle, 100 Backstroke
Bree Cleary - 1 meter diving
Logan Burbrink - 1 meter diving
Henry Strotman - 100 Butterfly, 500 Freestyle
Ella Maxwell - 100 Freestyle
Issac Quick - 100 Freestyle
Elle Jankovsky - 500 Freestyle
Kyle Goodwin - 100 Backstroke
Madison Goodwin - 100 Breaststroke