East Central, Lawrenceburg and Milan all advanced in the IHSAA Football State Tournament. South Dearborn girls and Jac-Cen-Del boys soccer teams had their seasons come to an end in the semi-state.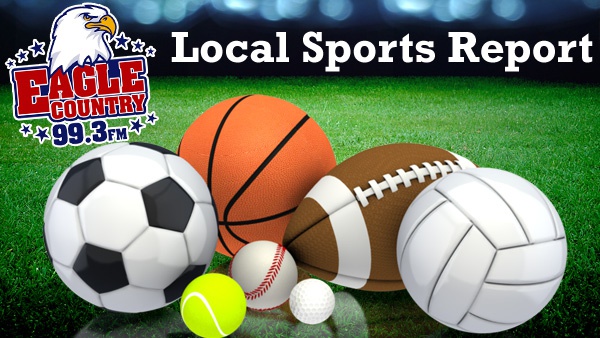 Please report missing scores and statistics to 888-537-9724 or email sports -at- eaglecountryonline.com.
FOOTBALL
Class 4A Sectional 23
East Central 42, Silver Creek 14 - East Central quarterback Ryan Bond led the way going 10/11 for 173 yards and two touchdowns. Jake Fike continued his stellar season with 75 rushing yards and three scores. The Trojans advance to the sectional semi-finals. They will travel to Greenwood on Friday, November 1.
Mooresville 35, South Dearborn 13 - Reese Willoughby connected with Blake Bartley for a TD. Dalton Guthrie added the other Knights' score. South Dearborn ends the season with a 5-5 record. Mooresville will play Martinsville in the sectional semi-finals.
Class 3A Sectional 31
Lawrenceburg 42, Scottsburg 0 - The Tigers will play a second-straight home game in sectional play when they host Charlestown on Friday, November 1. Charlestown is coming off a 7-6 upset win over #3 Brownstown Central.
Batesville 49, Rushville 14
Greensburg 27, Franklin County 26
Class 2A Sectional 39
Paoli 66, Switzerland County 7 - Switzerland County's season comes to an end at 5-5.
Class 1A Sectional 47
Milan 3, Knightstown 0 - Milan will host Hagerstown in the sectional semi-final on Friday, November 1.
Hagerstown 28, Oldenburg Academy 14 - The Twisters finish the season with a record of 4-5.
GIRLS SOCCER
Class 2A Semi-State at Evansville North
South Dearborn 0, Evansville Mater Dei 2 - The Lady Knights end the season with a 17-5 record.
BOYS SOCCER
Class 1A Semi-State at Seymour
Jac-Cen-Del 0, Indianapolis Lutheran 1 - JCD finishes with a record of 18-2-2.
VOLLEYBALL
Class 3A Regional at Corydon Central
Lawrenceburg 0, Silver Creek 3 (17-25, 17-25, 14-25) - Cora Taylor had 10 kills for the Lady Tigers. Bay Hinkle added 11 assists. Lawrenceburg's final record is 25-7.
CROSS COUNTRY
Semi-State
Batesville's boys team finished 12th overall, while the Lady Bulldogs team finished 11th. Several individuals from southeast Indiana also participated. They finished as followed:
Girls Race
Lily Pinckley, Batesville - 23rd
Ava Hanson, Batesville - 70th
Elizabeth Loichinger - 100th
Lanie Nicholson, South Ripley - 101st
Sophie Myers, Batesville - 113th
Trysta Vierling, Batesville - 114th
Hannah Morgan, Lawrenceburg - 124th
Emilee Wedding, East Central - 133rd
Rachel Campbell, East Central - 141st
Rachel Rohe, South Dearborn - 155th
Katelyn Meyer, Franklin County - 161st
Boys Race
Adam Moster, Batesville - 20th
Joshua Myers, Batesville - 43rd
Ean Loichinger, Batesville - 50th
Tyler Kuntz, Oldenburg Academy - 69th
Benjamin Moster, Batesville - 94th
Dylan Fledderman, Oldenburg Academy - 102nd
Damon Hughes, Jac-Cen-Del - 152nd
Dylan Murray, Batesville - 164th
Nathan Villani, Batesville - 167th