Indiana HS football regular season comes to a close, boys and girls soccer teams compete at Regionals, and several cross country runners advanced to semi-state.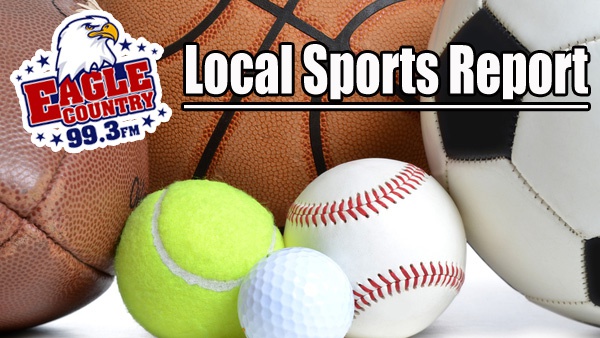 FRIDAY, OCTOBER 16
Football
Lawrenceburg 15, South Dearborn 8 (Eagle Country 99.3 Feature Game) - Defense, timely playmaking and an odd special teams play sum up what was a great defensive battle between these rivals. Lawrenceburg and South Dearborn found it touch to score all night with the Tigers scoring the lone first half touchdown on a five-yard pass from Garrett Yoon to Aiden Gilmour. South Dearborn would take the lead late in the fourth quarter after a Drake Peetz interception set up a seven-yard TD run from C.J. Rogers. The Knights would convert a two-point conversion just to see it called back due to a penalty. With the ball on the 10-yard line, the Knights tried for two again, and again converted on a beautiful pass from Logan Thies to Hunter Hatfield. With under four minutes to go, the Tigers marched down the field and scored the go-ahead touchdown on a Garrett Yoon rushing touchdown. Lawrenceburg tacked on a two-point conversion to get the 15-8 win. Perhaps, the most interesting play of the game came on a SD missed field goal that fell short of the end zone - which essentially resulted in a punt pinning the Tigers at the two-yard line.
Indianapolis Roncalli 41, East Central 21
Milan 51, Switzerland County 6 - Milan wraps up the Mid-Indiana Football Conference Championship.
Batesville 42, Connersville 14
Beech Grove 28, Franklin County 21
Greensburg 52, Rushville 6
Covenant Christian 42, Oldenburg Academy 6
OHSAA State Tournament
Division II, District 8
Piqua 42, Harrison 7
Division IV, District 16
Wyoming vs. Taylor - Cancelled due to COVID-19. Wyoming advances.
SATURDAY, OCTOBER 17
BOYS SOCCER
Class 3A Regional at Carmel
East Central 1, Plainfield 0
Regional Championship: Franklin Central 2, East Central 2 - Franklin Central wins in PKs (4-2).
Class 2A Regional at Greensburg
Tri-West Hendricks 2, Lawrenceburg 2 - Tri-West Hendricks wins in PKs (4-3)
Class 1A Regional at Providence
Jac-Cen-Del 3, South Knox 2
Regional Championship: Providence 3, Jac-Cen-Del 2
GIRLS SOCCER
Class 2A Regional at New Palestine
Lawrenceburg 3, Tri-West Hendricks 0
Regional Championship: Indianapolis Cathedral 2, Lawrenceburg 0


Class 1A Regional at Forest Park
Forest Park 2, Oldenburg Academy 0

CROSS COUNTRY
Franklin Community Regional
Batesville's boys and girls cross country teams advanced to the semi-state. The boys finished in second behind Center Grove, while the Lady Bulldogs placed third.
Individual qualifiers for semi-state include:
Rachel Campbell (East Central), Lanie Nicholson (South Ripley), Tyler Kuntz (Oldenburg Academy), Ben Riehle (Milan), Joshua Pohle (JCD), Grant Hensley (Lawrenceburg) and Michael Schwebach (East Central).
Congratulations Lady Bulldog XC runners on 2nd place finish in Franklin Regional. Girls will move in to Semi-State at Shelbyville next week. Top 5 runners all finished in Top 20

— Batesville High School (@BulldogsBville) October 17, 2020
Freshman Ben Riehle finishes the regional in 16th overall place. Great job Ben!!! pic.twitter.com/6cb65R2Tmh

— Milan Athletics (@MilanAthletics) October 17, 2020
Boys ECXC team placed 7th. Michael Schwebach qualified for Semi State!

— EC Cross Country (@ecxcountry) October 17, 2020
VOLLEYBALL
Class 3A Sectional at Lawrenceburg
Rushville 3, Franklin County 0
Greensburg 3, Batesville 2
Championship: Greensburg 3, Rushville 0
Class 2A Sectional at South Decatur
North Decatur 3, South Ripley 1
South Decatur 3, Milan 1
Championship: North Decatur 3, South Decatur 0
Class 1A Sectional at Trinity Lutheran
West Washington, Rising Sun - Cancelled due to COVID-19. West Washington advances.
Trinity Lutheran 3, Jac-Cen-Del 0
Championship: Trinity Lutheran 3, West Washington 0