Postseason play in softball, baseball and boys track & field rolled on Thursday.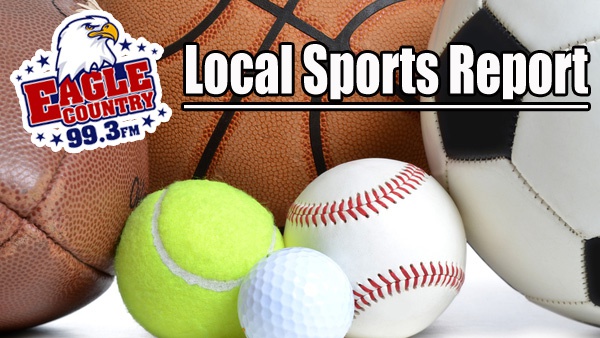 Report missing high school sports scores to news@eaglecountryonline.com
BASEBALL
Class 3A Sectional 29 at Lawrenceburg - First Round
Connersville 7, Greensburg 4
Lawrenceburg 11, Rushville 0
LB: Conner Bellamy - 1-4, 2 RBI
LB: Seth Meyer - 2-4, 2 RBI
LB: Drew Lanning - 6 IP (W), 15 K
*Franklin County will play Batesville in the first semifinal on Friday at 5:30. Lawrenceburg and Connersville will follow.
Class 2A Sectional 45 at South Ripley - Semifinals
South Ripley 4, Milan 3 - The Indians jumped out to a 3-2 lead at the end of the 1st inning, but the Raiders tied the game in the 5th and scored on an error for the walk-off win in the 7th.
Southwestern (Hanover) 13, South Decatur 5
*South Ripley and Southwestern will play in the sectional championship on Monday at 11:00 a.m.
SOFTBALL
Class 4A Sectional 14 at Shelbyville - Semifinals
Columbus North 4, Bloomington North 1
East Central 16, Bloomington South 2 - The Lady Trojans extend their winning streak to 21 games.
EC: Lindsay Henson - 2-5, HR, 4 RBI; 7 IP (W), 2 hits, ER, 8 K
EC: Lexi Hatmaker, Ella Bruss, Payge Callahan - 2 RBI each
*East Central will play Columbus North in the sectional championship on Friday at 7:00 p.m.
Class 3A Sectional 29 at Connersville - Semifinals
Greensburg 4, Franklin County 2
Connersville 14, Batesville 0
*Greensburg vs. Connersville in the sectional championship on Friday at 6:00 p.m.
Class 2A Sectional 45 at Switzerland County - Championship
South Ripley 6, Switzerland County 0
SR: Mady Tompkins - 1-1, 2 RBI; 7 IP (W), 5 hits, 17 K
SR: Ellie Waldron - 2-3, HR, RBI
*South Ripley will play Mitchell in the first round of the regional
Class 1A Sectional 60 at Rising Sun - Championship
Hauser 11, Jac-Cen-Del 0
BOYS TRACK & FIELD
IHSAA Regional at Warren Central
East Central finishes 5th with 37 points. Batesville came in 6th, and Milan finished 14th.
Batesville's James Kuisel placed first in the 400 meter dash, punching his ticket to state. Milan's Payton Cavins finished third in the same event to qualify for the state finals. William Gunter of Batesville advanced to state by placing second in the high jump. East Central's Leo Maxwell was second in the shot put and the discus.
Full results here.