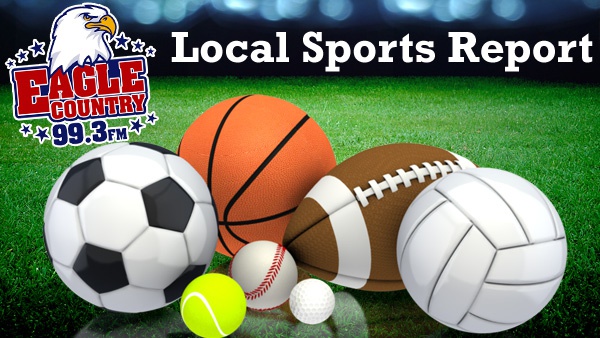 South Dearborn's Graci Cornet hit a home run and pitched a shutout to help the Knights advance in the IHSAA softball sectional tournament Wednesday.
Please report missing scores and statistics to 888-537-9724 or email sports -at- eaglecountryonline.com.
BASEBALL
IHSAA 4A Sectional 14 at East Central – First Round
Bloomington South 1, Bloomington North 0
Columbus East 1, Shelbyville 0
IHSAA 3A Sectional 29 at South Dearborn – First Round
Greensburg 8, Lawrenceburg 5 – Greensburg out-hit Lawrenceburg 8-6. Greensburg will meet Madison in the sectional semi-finals on Saturday, May 25.
IHSAA 2A Sectional 45 at South Ripley – First Round
Austin 8, Switzerland County 2 – Austin moves on to play against South Ripley in the sectional semi-finals on Thursday, May 23.
The Pacer baseball season ends with an 8-2 loss to Austin. Thanks to all of our coaches and players on a great effort. Also, congratulations to all-conference and standout player Cade Rider @rider_12_ on an outstanding Pacer baseball career. #ProudPacer

— Switzerland County Pacer Athletics (@GoSwitzCoPacers) May 23, 2019
IHSAA 1A Sectional 60 at Jac-Cen-Del – First Round
Oldenburg Academy 8, Jac-Cen-Del 2 – OA had 12 hits in the decisive victory. JCD's runs were knocked in by Jacob Jines and Nate Scoggins.
Hauser 7, North Decatur 5
SOFTBALL
IHSAA 3A Sectional 29 at Madison – Semi-Finals
Greensburg 13, Batesville 0
South Dearborn 15, Franklin County 0 – South Dearborn's Graci Cornett ruled this game. She pitched 5 shutout innings with 5 strikeouts while only allowing 3 hits and a walk. At the plate, Cornett went 2-for-3 with a home run, a double, and 5 RBI. Alexis Dittmer smacked two home runs in the game for 5 RBI. Cameron Hoskins hit two doubles for 3 RBI and 2 runs scored. South Dearborn will play against Greensburg for the sectional title on Friday, May 24.
2 homeruns tonight to help clench our first sectional win this year! Championship is Friday! Big help from the student section, thanks for all the support ❤️ @HawksJoseforsky @BelmontSoftball @sdsportsreport pic.twitter.com/xezrpdQEEW

— Alexis Dittmer (@lexidittmer) May 23, 2019