Conference championship were crowned, and the South Dearborn Esports Team captured a state championship!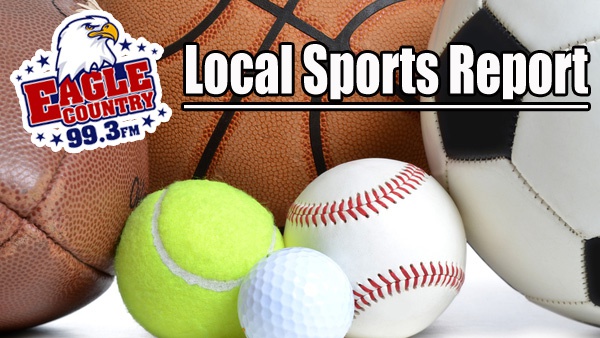 Report missing high school sports scores and stats to news@eaglecountryonline.com
FRIDAY, MAY 21
BASEBALL
Franklin County 13, Cambridge City Lincoln 10
Switzerland County 10, Trimble County (Ky.) 0
SC: Bryce Turner - 3-3, HR, 2B, 6 RBI, run
SC: Dakota Wallace - 5 IP (W), 2 hits
Southwestern (Hanover) 9, Jac-Cen-Del 4 - The Rebels capture the ORVC championship, finishing with a 9-2 record in conference play.
Oldenburg Academy 22, Shawe Memorial 0
SOFTBALL
Franklin County 3, South Dearborn 0
FC: Kassidy Schell, Maci Lake, Michaela Ferman - RBI each
North Decatur 9, Batesville 5
ESPORTS
Indiana High School Esports Network Rocket League Spring A Division Tournament
South Dearborn 3, Kankakee Valley 1 (3-2, 6-0, 2-3, 3-1)
Knights win the 1A @IndianaHSEN State Championship!!!!!!!!! Great series to @KougarEsports and we're excited to see what they can do next year! Great job Knights!!! pic.twitter.com/BxMF28PLiJ

— SDHS Esports (@sdhs_esports) May 21, 2021
SATURDAY, MAY 22
BASEBALL
Batesville 7, South Dearborn 4 - The Bulldogs are EIAC champs, finishing 11-3 in conference play. South Dearborn placed third in the EIAC at 9-5.
BV: Riley Zink - 1-4, 2 RBI
BV: Sam Voegele, Jack Grunkmeyer - RBI each
SD: Nolan McClane - 1-4, 2 RBI
SD: Corbin McHenry, Reece Willoughby - RBI each
South Ripley 6, Rising Sun 4 - The Raiders finish 2nd in the ORVC at 9-3.
SR: Zach Gentile, Cody Samples, Brady Linkel, Logan Eggleston - RBI each
RS: Peyton Merica, Landon Cole - RBI each
G1: Lawrenceburg 20, Southwestern (Hanover) 10
G2: Southwestern (Hanover) 6, Lawrenceburg 5
Tigers finish their season with a split with Southwestern winning game 1 20-10 and dropping game two 6-5.
Weimer: 4-6, 7r, rbi
Chase: 4-9, 2 2b, 8 rbi
York: 6-7, 2 2b, 3rbi 3 ip, 0r 2k
Roth: 4-8, 5rbi, 2b
Meyer: 3-8,2 2b
Fluhmann:3-9,2 2b
Myers: 3-6, 3rbi 2b
Vertz: 4ip, 6k

— LHS BASEBALL (@LHSBASEBALL9) May 22, 2021
G1: Jac-Cen-Del 10, New Washington 0
JCD: Jacob Jines, Cam Gehl - 2 RBI each
JCD: Alex Crum - 4 IP, 7 K's
G2: Jac-Cen-Del 23, New Washington 6
JCD: Justin Swinney - 5-6, 3 doubles, 4 RBI, 3 runs
SOFTBALL
Connersville 3, Lawrenceburg 1
Elwood 4, Rising Sun 1
GIRLS TENNIS
IHSAA Sectional Championship at South Dearborn
Lawrenceburg 3, Oldenburg Academy 2 - The Lady Tigers captured their first sectional championship since 1995. Lawrenceburg has won 16 matches in a row (16-2 overall). They will take on Franklin County in match one of the Richmond Regional on Tuesday at 5:00 p.m.
Pictured from left to right in the attached pic: Head coach Alisa McMullen, Evelyn McAndrew, Calli Pope, Gracie Safaviyan, Jazzy Blackburn, Elle McMullen, Ella McAndrew, Lola Safaviyan, assistant coach Justin Blackburn. Photo provided.
BOYS GOLF
ORVC Meet
Milan 333
Shawe 382
Switz. Co. 386
Rising Sun 412
Jac-Cen-Del 478
Milan's Josh Clark was the ORVC medalist with a 70. His teammate, Bryson Harris finished 2nd overall, carding a 75. Peyton Wert and Cole Knecht both shot 94, making the all-conference team for Milan. Other all-conference selections include Chris Bowne, Nate Elliott (Rising Sun), and Bryce Wrightsman, Austin Wolf (Switzerland County).
2021 ORVC Golf Tournament

Conference Champs are the Milan Indians!@orvcsports pic.twitter.com/rS0QZXgNxZ

— Rising Sun Shiners (@rsshiners) May 22, 2021