South Dearborn and South Ripley's boys basketball teams advanced in the IHSAA State Tournament.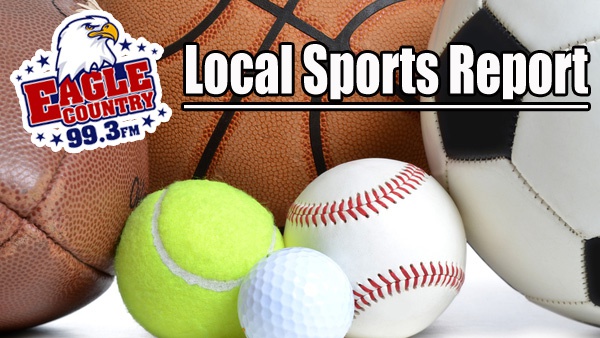 Report missing high school sports scores and stats to news@eaglecountryonline.com.
BOYS BASKETBALL
Class 3A Sectional 29 at Greensburg - First Round
South Dearborn 61, Lawrenceburg 42 - The Knights jumped out to a 16-11 lead at the end of the first quarter and never looked back. South Dearborn's defensive intensity took Lawrenceburg out of their offensive flow, and the Knights were efficient offensively, shooting 24/42 from the field (57%). Tobie Teke and Ryan Willoughby led the way with 13 points. Quentin Stevens added 11, Eli Hoffman had 10, and Isaiah Jefferson and Reece Willoughby chipped in with 7 points each. Reece Willoughby had a game-high 6 assists. Lawrenceburg was led in scoring by Ashton Craig with 14 points. Reece Denning added 10 points in his final game as a Tiger. Lawrenceburg ends the season with a 13-11 record. South Dearborn advances to the sectional semi-finals, where they will play Connersville on Friday at 5:30 p.m. The game will air on Eagle Country 99.3.
Class 4A Sectional 14 at Bloomington South - First Round
Bloomington South 50, East Central 38 - The Trojans end the season with a 14-10 record.
Class 2A Sectional 44 at Milan - First Round
South Ripley 76, North Decatur 42 - The Raiders will play South Decatur in the semi-finals on Friday night. Tip-off is scheduled for 7:30 p.m.
Class 2A Sectional 45 at Southwestern (Hanover) - First Round
Southwestern (Hanover) 78, Switzerland County 48 - The Pacers season ends with a record of 3-21.
Class 1A Sectional 60 at Southwestern (Shelbyville) - First Round
Morristown 42, Oldenburg Academy 41 - The Twisters finish the season 6-12.