Jac-Cen-Del highlighted the night with a win over South Ripley in a big ORVC basketball tilt.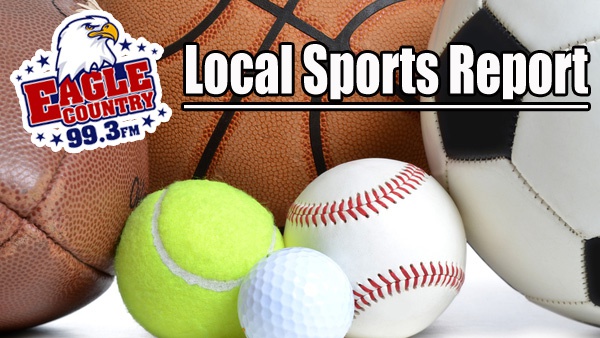 Report missing high school sports scores and stats to news@eaglecountryonline.com.
GIRLS BASKETBALL
Jac-Cen-Del 57, South Ripley 40 - Make it nine-consecutive wins for the Lady Eagles, who now stand alone at the top of the ORVC standings with a 5-0 record in conference play (19-3 overall). Desiree Sparks led the way with 18 points, Jalee Rider added 14, and Annabelle Williams chipped in with 12 points. Paige Ledford, the conference's leading scorer, was held to 4 points. She did however grab 20 rebounds.
Switzerland County 59, Rising Sun 33 - The Lady Pacers improve to 17-4 on the season and 4-1 in the ORVC.
Columbus East 83, Batesville 30
Franklin County 46, South Dearborn 36 - Kiersten Dixon led the Knights with 9 points. Emily Elliott added 6 points, and Bernadette Wismann, Quinn Heizer and Jillian Bond had 5 points each.
SWIMMING & DIVING
Boys: Madison 103, Batesville 61
Girls: Batesville 97, Madison 70
Bulldog winners include:
400 Free Relay (3:44.30) — Callahan, Will Johnson, Ciaran Tyrer, Ben Moster; Sonja Gaulin — 200 Free (2:20.77); 100 Free (1:02.72); Maria Lopez — 200 IM (2:39.88); Paige Oldham — 100 Breast (1:25.37); 200 Free Relay (1:57.70) — Gaulin, Isabelle Wonnell, Lopez, Oldham; 400 Free Relay (4:31.87) — Gaulin, Claire Sunderman, Lopez, Oldham