South Ripley's girls basketball team took charge of the ORVC, but Switzerland County and JCD still have title hopes.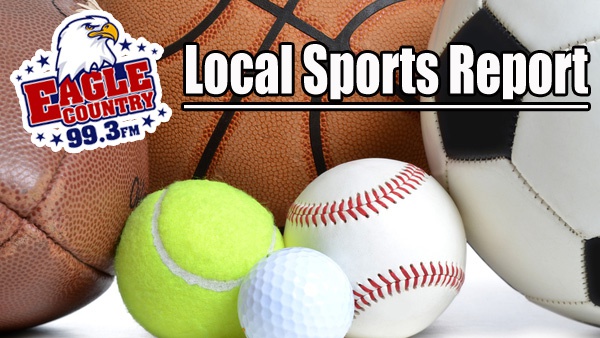 GIRLS BASKETBALL
South Ripley 34, Jac-Cen-Del 30 - The Lady Raiders extended their winning streak to six games and take the lead at the top of the ORVC standings (4-0). Jac-Cen-Del falls to 4-1 in the ORVC.
Gracie Gunter (SR): 19 points
Katelynn Samples (SR): 8 points
Switzerland County 68, Rising Sun 33 - The Lady Pacers keep their ORVC title hopes alive, improving to 4-1 in conference play.
Maddie Duvall (SC): 15 points
Jessie Duvall (SC): 15 points
Halle Archer (SC): 10 points
Jenna Peelman (RS): 15 points
****ORVC Title Scenarios
South Ripley wins the conference outright with wins over Southwestern and Switzerland County
Switzerland County wins the conference with a win over South Ripley, and a South Ripley loss vs. Southwestern
South Ripley and Switzerland County share the ORVC title if South Ripley defeats Southwestern, but loses to Switzerland County
A three-way tie with Jac-Cen-Del is possible if South Ripley loses one of their last two games, and the Lady Eagles defeat Southwestern.
Batesville 46, South Decatur 27
Franklin County 51, South Dearborn 34