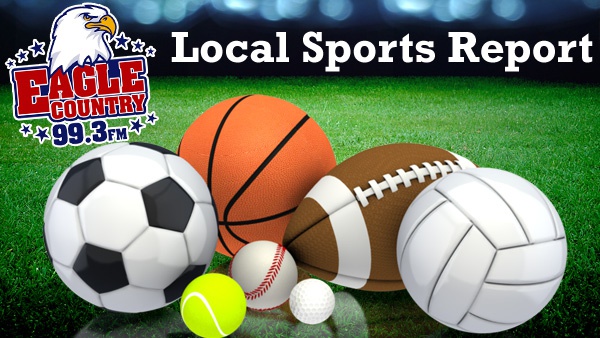 The Lawrenceburg swim team earned wins against Oldenburg on Tuesday.
Please report missing scores and statistics to 888-537-9724 or email sports -at- eaglecountryonline.com.
BOYS BASKETBALL
Lawrenceburg 39, Harrison (Ohio) 37 – Gavin Yoon posted 20 points and 8 rebounds for Lawrenceburg. Harrison was led by Spencer Kinnett with 14 points and 6 boards.
GIRLS BASKETBALL
Rushville 53, South Dearborn 37
Batesville 55, Franklin County 43 - Batesville's Hattie Westerfeld led with 16 points and 10 rebounds. Carlie Werner added 14 points, 9 rebounds, 3 assists, 2 steals, and 2 blocks.
Rising Sun 44, Crothersville 37
South Ripley 44, Switzerland County 33
Jac-Cen-Del 52, North Decatur 42
SWIMMING & DIVING
South Dearborn can't get by North Harrison
South Dearborn boys and girls teams each competed against North Harrison on Tuesday. The SD girls lost 114-20 and the boys lost 79-73. Event winners for South Dearborn included Quinton Rowlett (200 Free, 500 Free), Ben Chapman (200 IM), Isaac Houze (100 Fly, 100 Backstroke), John McAdams (100 Breast), and Holly Kraemer (50 Free, 100 Free). Winning relay teams for South Dearborn were the 200 Medley Relay of Houze, McAdams, Rowlett, and Chapman and the 400 Free Relay of Houze, Rowlette, Jacob Teaney, and Alex Reinoehl.
Lawrenceburg over Oldenburg
The Lawrenceburg swim team got two wins against Oldenburg on Tuesday. The LHS girls won 94-70 while the boys swam to a 113-18 victory. Event winners for Lawrenceburg included
Carmen Birchfield (200 Free, 50 Free), Delia Dunagan (diving), Lydia Armstrong (500 Free), Courtney Edwards (100 Backstroke), Connor Bellamy (200 Free), Pablo David (200 IM, 100 Fly), Jackson McCool (50 Free, 500 Free), Jonah Ruszczewski (diving, 100 Backstroke), Micah Tucker (100 Free), and Bret Carr (100 Breaststroke).
Lawrenceburg also won relays in the girls 200 Free, boys 200 Free, boys 400 Free, and boys medley relay.
Batesville sinks at Greensburg
Batesville lost in the pool at Greensburg Tuesday. The Bulldogs girls lost 118-56 while the boys lost 90-76. Freshman Sean Callahan paced the boys team with two individual top finishes in the 200 IM and 100 Fly. Fellow freshman Ben Moster finished third in the 200 IM and first in the 100 Breaststroke with a life-time best swim of 1:10.22.
The boys 200 Freestyle relay, comprised of Moster, Callahan, Quinn Rasnick and Mason Enneking finished in first just out touching Greensburg in the final few yards.
The Lady Bulldogs were led by junior Allison Storms (1st-100 Breast; 2nd-200 IM) and junior Gwen Martin (1st-50 Free, 4th-500 Free).
"After this meet, we're in a really good place to finish out this portion of our season," said second year Coach Greg McMullen. "As I've said previously, our team is consistently getting faster and improving as the season goes on. This meet introduced some very tight races."