East Central, South Dearborn and Lawrenceburg were all winners in baseball.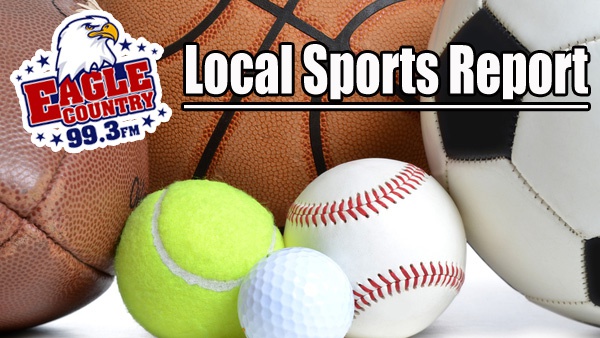 Report missing high school sports scores and stats to news@eaglecountryonline.com
BASEBALL
South Dearborn 6, Greensburg 2 - Reese Willoughby struck out nine over five innings, picking up the win. Grant McLane, Hunter Hatfield, and Adam Kunkel were among the stars offensively for the Knights. South Dearborn is 8-3 (5-1 in EIAC).
Lawrenceburg 14, Rushville 3 - Sean Meyer, Kyle Heeney and Brayden York combined to knock in 10 runs. York also pitched a complete game with eight strikeouts. The Tigers are now 9-3 (5-1 in EIAC).
East Central 10, Connersville 0 - The Trojans improved to 8-5 (4-2 in EIAC).
Batesville 8, Franklin County 1 - Riley Zink homered and Cole Werner and Sam Voegele added two RBIs each for the Bulldogs.
Milan 5, Southwestern (Hanover) 4
SOFTBALL
East Central 16, South Dearborn 6 - Lindsay Henson hit her 6th home run of the season and drove in three to power the Lady Trojans. She also pitched six innings, striking out seven. Jessie Kincer added three hits and three RBIs, and Carson Bennett and Jordyn Maurer knocked in two runs each. Alexis Dittmer went 2-3 at the plate, including a 3-run HR in the top of 5th inning. Dittmer added an RBI single driving, giving her 4 RBIs to lead the Lady Knights.
Greensburg 7, Lawrenceburg 5
BOYS GOLF
Tri-meet
South Dearborn 177, Franklin County 180, Rising Sun 208 - Eli Hoffman and Austin Thies were the co-medalists (39).
GIRLS TENNIS
Batesville 5, South Dearborn 0
TRACK & FIELD
Varsity Boys Track finishes 3rd and Varsity Girls Track finishes 4th at the South Dearborn Invitational

— LHSTigersAthletics (@LburgTigers) April 23, 2021