The ball was flying out of the park Monday evening in high school baseball and softball games in Eagle Country.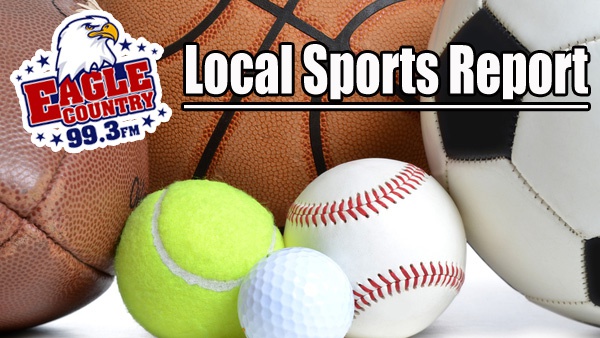 Report missing high school sports scores and stats to news@eaglecountryonline.com
BASEBALL
South Dearborn 10, Greensburg 6 - Corbin McHenry went 3-for-4 at the plate to lead South Dearborn in hits and Dalton Hatfield smashed a 3-run HR.
Jac-Cen-Del 13, Milan 1 - T.J. Menchhofer and Brady Borgman both doubled twice, and knocked in two runs each for the Eagles. Nate Scoggins threw six innings, striking out seven.
Southwestern (Hanover) 6, South Ripley 4 - Cody Samples homered and drove in three as South Ripley's late surge fell short after scoring three runs in the 7th.
Rising Sun 14, Shawe Memorial 0 - Landon Cole went 2-2 with a 2B, 3B and 4 RBIs and completed a five-inning no-hitter to lead the Shiners. Peyton Creech chipped in with two hits and 3 RBIs.
Lawrenceburg 11, Rushville 1 - Dakota Roth kept up his hot hitting with 3 hits and 4 RBIs. Ethan Weimer pitched a gem, striking out 16 over six innings of work. Weimer also collected three hits for the Tigers.
East Central 5, Connersville 2 - Sam Bond hit a solo HR and Reid Cleary had two RBIs to power the Trojans. Sam Huston struck out 10 over six innings.
SOFTBALL
East Central 16, Franklin County 3 - Lindsay Henson homered and drove in seven for the Lady Trojans. Megan Kincer had 3 RBIs, and Jessie Kincer and Carson Bennett had 2 RBIs each.
South Ripley 10, Southwestern (Hanover) 0 - Emily Campbell, Mady Tompkins, and Hailey Brown homered for the Lady Raiders. Ellie Waldron struck out nine.
Jac-Cen-Del 21, Milan 7 - Shaylee Volz collected 5 hits, including a HR and drove in seven for the Lady Eagles.
Connersville 10, Batesville 0
Rising Sun 25, Shawe Memorial 0 - Ella Eldridge and Tyrrah Miller had 4 RBIs each. Cora Poling chipped in with 3 RBIs for the Lady Shiners.
GIRLS TENNIS
Lawrenceburg 5, South Dearborn 0
East Central 5, Franklin County 0