Coach Bradley has had a tremendous impact on the Tigers program for nearly three decades.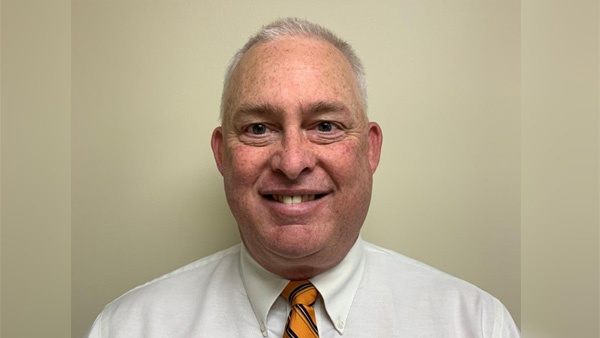 Coach Steve Bradley. Photo provided.
(Lawrenceburg, Ind.) – Steve Bradley is being recognized for his many years of contribution to the Lawrenceburg High School boys basketball program.
The Indiana Basketball Coaches Association announced Monday that four Indiana high school basketball coaches will receive Point Guard College Transformational Coach Awards.
Coach Bradley was nominated for the award by current Lawrenceburg varsity head coach Brad Cutter.
Bradley has had a major impact on the Tigers program, serving as and assistant and the freshman boys coach for 26 seasons.
""Steve's greatest quality is that he always finds a way for every player to help the team," said Cutter. "Steve is great at coaching each player individually and focusing on how to make it a positive experience for them. His positive approach and love for coaching our student-athletes is contagious. He is great at finding the good things from a defeat and the good things from a player who may not be able to contribute as much as another."
Before Bradley got his start in coaching, he was an athlete himself. A 1983 graduate of Lawrenceburg, Bradley earned two letters in basketball, two letters in football, four letters in golf and one letter in baseball.
He went on to play quarterback at Davidson College, where he ranks 10th in school history for completions.
His competitive nature is something his players feel when in his presence.
"Coach Bradley has impacted multiple generations of student-athletes in our community," said Aaron Cornett, former Lawrenceburg athlete and now a parent of current Lawrenceburg athletes. "As a 16-year-old, I noticed the intensity and competitiveness that he brought to our practices. It was easy to see how he cared for the team by pushing each player to become better through hard work and positive reinforcement."
Aside from coaching, Bradley has spent the last 30 years working as a probation officer in Dearborn County.
Current Lawrenceburg assistant coach Nick Scalf spoke about the life skills Bradley has taught to his players.
"Steve has dealt with many situations with players over the years during a crucial stage of their development as young men and handled these situations with calmness, respect, wisdom and experience," Scalf said. "I truly feel he has made a lasting impact on their lives, and they would tell you the same. As a probation officer, he also has made an amazing impact on numerous lives in our community. He has incredible people skills, and he deals with situations with an amazing calmness and class."
His demeanor has earned respect from his players, fellow coaches, administrators, and opponents.
Tigers head football coach Ryan Knigga issued the following statement:
"Coach Bradley and his family have been members of the Lawrenceburg community for more than 40 years," Knigga said. "He is a stakeholder in our community and someone who is respected by all."
Former Lawrenceburg athletic director and coach Joe Vogelgesang:
"I have worked in Lawrenceburg schools for 23 years, and coach Bradley has been a staple of the staff for all those years and longer," Vogelgesang said. "He has a deep caring for all the student-athletes and he also has worked in the probation office with those struggling to correct their ways to so they can lead a life as a productive citizen."
East Central boys varsity basketball coach David Disbro:
"Steve has been a loyal assistant to at least four head coaches," said Disbro, who noted their relationship dates nearly 40 years to when Bradley played at Lawrenceburg and Disbro played at rival South Dearborn. "He not only coaches the freshman team but also is a varsity assistant who is one of the best scouts in southeastern Indiana. There have been many years that I think we should give Steve an 'East Central letter' because he sees us play so often. He has become a good friend whom I admire."
Typically, the IBCA honors awardees during yearly clinics. Coach Cutter tells Eagle Country 99.3 that the clinic may not be happening this year, but he hopes Bradley will be honored for the award at a future clinic and a Tigers home game in 2021.
In closing, Coach Bradley summed up his coaching philosophy as follows.
"My approach to coaching basketball has been paralleled by my approach supervising people who are on probation," he said. "It is not good enough to simply 'follow the rules.' My people need to improve their lives and be successful."