Hughes spent 50 years as a coach and educator at Franklin County and Brookville schools.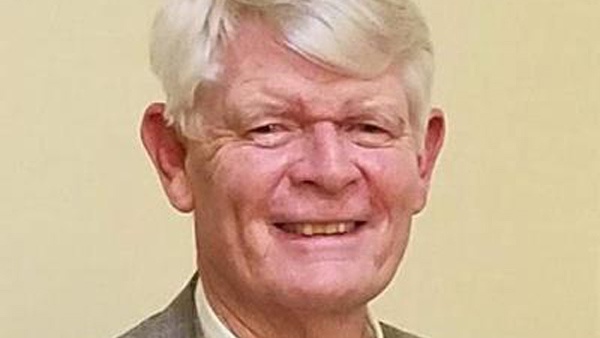 Jim Hughes died Monday, November 12, 2018. Photo via Cook Rosenberger Funeral Home.
(Brookville, Ind.) – Hall of fame baseball coach and career educator Jim Hughes touched many lives in Franklin County.
Which is why his death is being felt so widely. Hughes died unexpectedly Monday, November 12.
He was 73.
Whether it was on the ball diamond, court, cross country course, or sitting in the passenger seat as a driver's education instructor, Hughes left an imprint on many young lives passing through Franklin County High School or the old Brookville High School. He served the local schools for more than five decades.
After amassing 517 career coaching victories over 32 seasons, Hughes was inducted into the Indiana Baseball Hall of Fame in 2003. He once served as the president of the Indiana Baseball Coaches Association.
Services for Hughes will be held on this week at Franklin County High School's gymnasium. Visitation will take place Friday, November 16 from 4:00 until 9:00 p.m. A celebration of live service is scheduled for Saturday, November 17 at 10:00 a.m., followed by a private burial in Shelbyville, Indiana.
Hughes is survived by his wife of 50 years, Mary Lou; four children, Scott, Greg, Amy, and Melissa; seven grandchildren; and brothers and sisters-in-law.
The family has asked that those wishing to memorialize Mr. Hughes make a donation to the Brookville Foundation or to a grant or scholarship at the Franklin County Community Foundation.
The Franklin County Community School Corporation extended its condolences to the Hughes family: