South Ripley, Switzerland County, Rising Sun and Milan were well-represented too.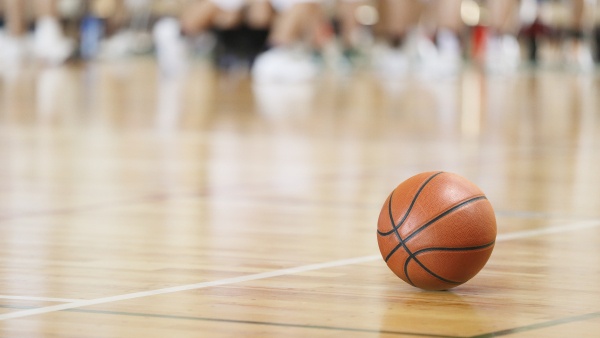 Shutterstock photo.
(Osgood, Ind.) – Sixteen girls have claimed their spot as one of the top basketball players in the Ohio River Valley Conference.
The ORVC released its 2020-21 ORVC Girls Basketball Awards on Wednesday.
Jac-Cen-Del won the conference championship with a perfect 6-0 record in conference play. Anna Hubbard, Kadee Kuhn, Paige Ledford, and Annabelle Williams represent JCD on the All-Conference Team
Ledford was the conference's leading scorer at 15.4 points per game. She also led the conference in rebounding at 11.0 per contest.
Williams led the ORVC with 81 assists, while Hubbard had the best field goal percentage at 58 percent.
South Ripley finished second in the conference at 5-1. Rachel Meyer, L.J. McQueen, and Gracie Gunter were named All-Conference.
Switzerland County also had three All-Conference selections in Jessie Duvall, Maddie Duvall, and Keirsten Oeffinger (2020-21 ORVC Mental Attitude Award).
Rising Sun and Milan rounded out the All-Conference Team with three total selections.
Jac-Cen-Del head coach Scott Smith is the ORVC Coach of the Year.
The full 2020-21 ORVC Girls Basketball All-Conference Team is listed below.
Jessie Duvall, Switzerland County
Maddie Duvall, Switzerland County
Ellie Foley, Southwestern
Ashton Goode, Southwestern
Gracie Gunter, South Ripley
Anna Hubbard, JCD
Kadee Kuhn, JCD
Paige Ledford, JCD
Trinity McLain, Southwestern
L.J. McQueen, South Ripley
Rachel Meyer, South Ripley
Baylee Morris, Rising Sun
Kiersten Oeffinger, Switzerland County
Audrey Schmidt, Milan
Annabelle Williams, JCD
Maddi Wilson, Rising Sun
Congratulations to Paige Ledford, Annabelle Williams, Anna Hubbard and Kadee Kuhn on their All ORVC Basketball selections! pic.twitter.com/cMtlulb3j2

— JCDWomensBball (@JcdBball) February 16, 2021
Congratulations to @rachelmeyer0 @graciegunter20 and @LjMcqueen for being named All Conference! Well deserved. #ladyraiderbball pic.twitter.com/7EGr1UYMx3

— SR Women's Basketball (@sr_women) February 17, 2021