Several area volleyball stars made the list.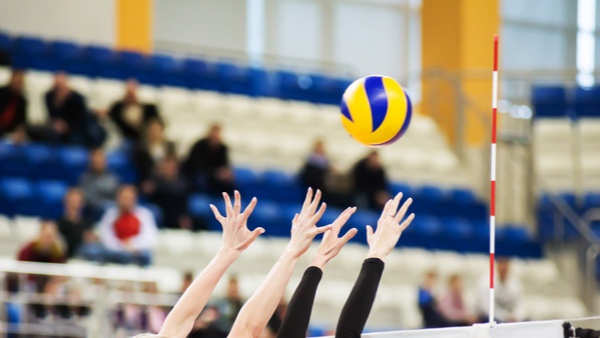 Shutterstock photo.
(Indianapolis, Ind.) – Several area high school volleyball stars have been recognized for their work in the classroom.
The Indiana High School Volleyball Coaches Association has announced their 2020 Academic All-State selections.
To be nominated, the nominee must be a senior, on the varsity roster, and have a minimum GPA of 3.5. SAT and ACT scores were not made a requirement this year because of issues taking the tests due to COVID-19.
A list of local Academic All-State selections are listed below.
Katherine Bedel, Batesville
Kylie Laker, Batesville
Nicole Fox, Batesville
Allison Huismann, East Central
Jessica Stenger, East Central
Kimbriana Settles, Franklin County
Makyah Richardson, Franklin County
Raeann Ertel, Franklin County
Anna West, Greensburg
Emma DeWeese, Greensburg
Hannah Messer, Greensburg
Maria Fogg, Greensburg
Taylor Cooney, Greensburg
Allie Casebolt, Lawrenceburg
Bay Hinkle, Lawrenceburg
Emma Cornett, Lawrenceburg
Gracie Safaviyan, Lawrenceburg
Kaylan Galey, Lawrenceburg
Annaliese Nobbe, Oldenburg Academy
Jessica Rees, Oldenburg Academy
Ashley Bowne, Rising Sun
Lindsay Montgomery, Rising Sun
Shelby Stogsdill, Rising Sun
Megan Howell, South Dearborn
Sydney Brandt, South Dearborn