The mercy rule will apply to all levels of play, but will not be used in state championship games.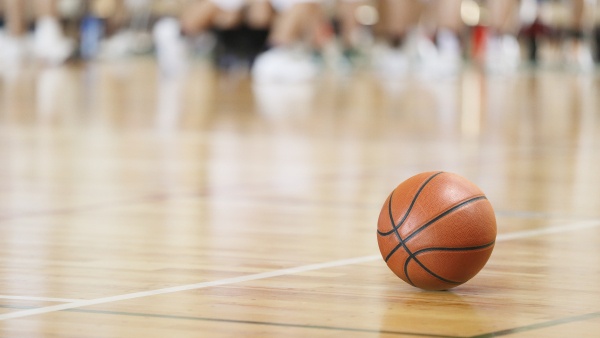 Shutterstock photo.
INDIANAPOLIS – The Indiana High School Athletic Association has approved a basketball mercy rule.
The IHSAA voted unanimously to approve the new mercy rule for the 2021-22 boys and girls basketball season.
Similar to football, a running clock will be initiated after the first half when one team has a lead of 35 points or more. Once the running clock begins, regular timing procedures will not be used for the remainder of the game.
The rule will be in effect at all levels of play and in the IHSAA state tournament, with the exception of the state finals.
The game clock will run continuously except for an official timeout for an injured players, a charged team timeout, quarter intermission, a foul resulting in free throws, anytime officials determine it is necessary to stop the clock.
The IHSAA also approved sectional, regional and semi-state sites for the boys and girls state tournaments – which can be seen below.
GIRLS BASKETBALL
Class 4A Sectional 14 Host: Bloomington North
Bloomington South, Columbus East, Columbus North, East Central, Martinsville
Sectional 14 will feed into Columbus North Regional
Class 4A Semi-State at Jeffersonville
Class 3A Sectional 29 Host: Greensburg
Batesville, Connersville, Franklin County, Lawrenceburg, Rushville, South Dearborn
Sectional 29 will feed into Charlestown Regional
Class 3A Semi-State at Jasper
Class 2A Sectional 45 Host: Southwestern (Hanover)
Milan, North Decatur, South Decatur, South Ripley, Switzerland County
Sectional 45 will feed into Crawford County Regional
Class 2A Semi-State at Logansport
Class 1A Sectional 60 Host: Waldron
Hauser, Jac-Cen-Del, Morristown, Oldenburg Academy, Rising Sun, Southwestern (Shelbyville)
Sectional 60 will feed into Southwestern (Shelbyville) Regional
Class 1A Semi-State at LaPorte
State Championship: Saturday, February 26 at Gainbridge Fieldhouse, Indianapolis
BOYS BASKETBALL
Class 4A Sectional 14 Host: Martinsville
Bloomington North, Bloomington South, Columbus East, Columbus North, East Central
Sectional 14 will feed into Seymour Regional
Class 4A Semi-State at Seymour
Class 3A Sectional 29 Host: Connersville
Batesville, Franklin County, Greensburg, Lawrenceburg, Rushville, South Dearborn
Sectional 29 will feed into Washington Regional
Class 3A Semi-State at Washington
Class 2A Sectional 44 Host: South Ripley
Milan, North Decatur, South Decatur, Triton Central
Sectional 44 will feed into Greenfield-Central Regional
Class 2A Semi-State at Elkhart
Class 2A Sectional 45 Host: Southwestern (Hanover)
Austin, Clarksville, Henryville, Providence, Switzerland County
Sectional 45 will feed into Southridge Regional
Class 2A Semi-State at Elkhart
Class 1A Sectional 60 Host: Southwestern (Shelbyville)
Hauser, Jac-Cen-Del, Morristown, Oldenburg Academy, Rising Sun, Waldron
Sectional 60 will feed into Martinsville Regional
Class 1A Semi-State at Lafayette Jefferson
State Championship: Saturday, March 26 at Gainbridge Fieldhouse, Indianapolis