The Benedictine sophomore guard will be back in action Wed. in the NACC Tournament Quarterfinals.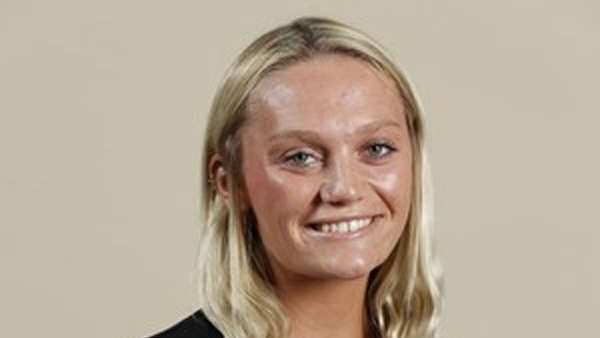 Brilan McCory. Photo by Benedictine Athletics.
(St. Leon, Ind.) - A former East Central High School basketball star is excelling at the collegiate level.
Benedictine University sophomore Brilan McCory has been named Northern Athletics Collegiate Conference (NACC) Women's Basketball Student-Athlete of the Week for February 14-20.
McCory earned the honor by averaging 17.5 points and 3.5 steals over a two-game stretch, including a 21-point performance in the first round of the NACC Tournament.
McCory shot 8-of-14 from the floor with five steals in 17 minutes.
At 11.8 points per game, McCory is 11th in the conference in that category. She also ranks in the top 15 in the NACC in made field goals (104), field goal percentage (44.3), made free throws (52), free throw percentage (71.2), and steals (60).
McCory started her college career at McKendree University in Illinois.
At Benedictine, she gets to once again team up with her younger sister, Charsan, who is averaging 2.4 points and 2.4 rebounds as a freshman.
Benedictine will take on Concordia University in the quarterfinals of the NACC Tournament on Wednesday.
For more information, visit 2022 NACC Women's Basketball Tournament - Northern Athletics Collegiate Conference (naccsports.org).