Good luck ladies!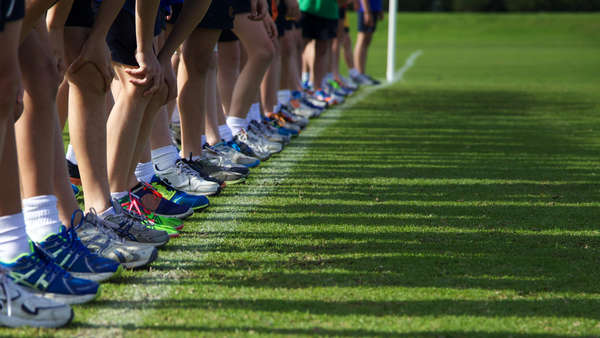 Shutterstock photo.
(Undated) – Two cross country stars from Eagle Country will compete at the IHSAA State Finals this weekend.
East Central junior Rachel Campbell and South Ripley senior Lanie Nicholson both qualified for state at Saturday's semi-state competition at Shelbyville.
Campbell placed 19th overall with a personal best time of 19:15. She is the first Lady Trojans to make it to state since 2007.
Nicholson finished 21st overall (19:16.5) and was the 10th and last individual qualifier for the state championship. Her state championship berth is only the second in South Ripley program history.
The IHSAA Girls Cross Country State Finals will be held on Saturday, October 30 at LaVern Gibson Championship Cross Country Course, Wabash Valley Sports Center, 599 S. Tabortown Road, Terre Haute, IN 47803.
The girls race will start at 3:00 p.m. ET.
For ticket and webstream information, visit www.ihsaa.org.
Rachel Campbell places 19th overall in the Shelbyville Semi State Championship with a PR of 19:15. Rachel is the First Lady XC Trojan to go to the State Championship since 2007 pic.twitter.com/zmqbKE72YV

— EC Cross Country (@ecxcountry) October 23, 2021
We did not post the results until after the awards and here is why…the pure joy and thrill of finding out you were the 10th individual qualifier. pic.twitter.com/X71X76UfSM

— Blue River CC Course (@bluerivercc) October 23, 2021
Lanie is going to the STATE XC race!!!!! pic.twitter.com/t5mcoXfvLv

— Brenda Strimple (@brendastrimple) October 23, 2021