The Lady Raiders will play North Knox on Saturday at the Crawford County regional.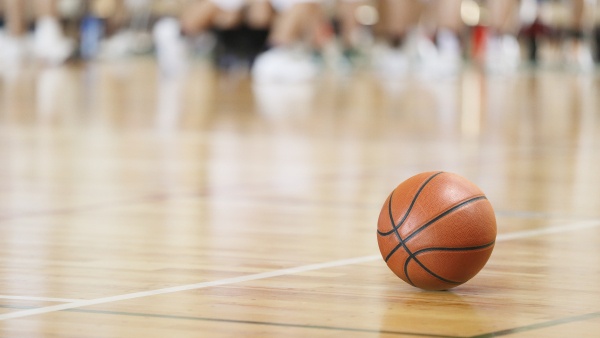 Shutterstock photo.
(Versailles, Ind.) – The Ohio River Valley Conference has named the top girls basketball players for the 2021-22 season.
The ORVC All-Conference Team, Coach of the Year, and Mental Attitude Award winner was announced on Thursday.
Conference champion South Ripley (18-8 overall, 6-0 in ORVC) placed four on the all-conference team, including Gracie Gunter, Emily Flood, Rachel Meyer and Katelynn Samples.
Gunter is among the conference leaders at 9.9 points per game.
Lady Raiders head coach Matt McNew is the ORVC Girls Basketball Coach of the Year. He has helped lead South Ripley to back-to-back sectional championships. The Lady Raiders will play North Knox in the first round of regional play on Saturday at Crawford County.
Second-place Jac-Cen-Del also had four all-conference selections. The Lady Eagles were led by senior guard Annabelle Williams. She averaged 11.1 points, 6.0 rebounds, 4.6 assists and 2.5 steals – earning a spot on the HBCA District 3 Team.
Williams is joined on the all-conference team by Reagan Hughes, Desiree Sparks, and Jalee Rider.
Switzerland County guards Jessie Duvall and Maddie Duvall made the all-conference team after being the top two scorers in the ORVC at 13.9 and 13.1 points per game, respectively.
Rising Sun's Baylee Morris earned her third-straight all-conference selection. She is joined by sophomore forward Alyssa Simpson.
Milan's lone all-conference selection is Audrey Schmidt.
The 2021-22 ORVC Mental Attitude Award went to South Ripley's Alexa Heidt.
The full 2021-22 ORVC Girls Basketball All-Conference Team is listed below.
*Denotes career all-conference selections
Jessie Duvall, Switzerland County ***
Maddie Duvall, Switzerland County **
Emily Flood, South Ripley
Ashley Fulton, Southwestern
Gracie Gunter, South Ripley **
Reagan Hughes, JCD
Allison Knoebel, Shawe
Emma Long, Southwestern
Rachel Meyer, South Ripley **
Baylee Morris, Rising Sun ***
Jalee Rider, JCD
Katelynn Samples, South Ripley
Audrey Schmidt, Milan **
Alyssa Simpson, Rising Sun
Desiree Sparks, JCD
Annabelle Williams, JCD ***