The Trojans went 14-0 in conference play this season.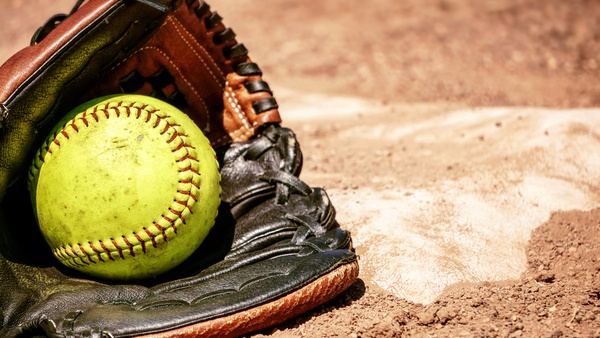 Shutterstock photo.
(St. Leon, Ind.) – The Eastern Indiana Athletic Conference has named its top softball players for the 2021 season.
The 2021 EIAC Softball All-Conference Team is headlined by five East Central Trojans.
East Central captured the conference championship with a perfect 14-0 record against EIAC opponents.
They were led by all-conference selections Lindsay Henson, Carson Bennett, Jessie Kincer, Megan Kincer, and Lexi Hatmaker.
It was a record-setting season for the Trojans, as they broke the single season record for team home runs (43) and doubles (82).
Henson led the team in home runs (16) and RBI (51), while also going 13-2 in the pitching circle. In conference play, she ranked first in home runs and RBIs, and third in average.
Of the five Trojans on the all-conference team, none had a batting average lower than .415.
South Dearborn (7-7, 5th place) was represented on the all-conference team by Alexis Dittmer and Kori Cornett.
Lawrenceburg's Meghan Lawrence and Brooklyn Couch also made all-conference.
Greensburg's Melina Wilkison is the 2021 EIAC Softball MVP.
The Coach of the Year is East Central's Steve Coffman.
The full 2021 EIAC Softball All-Conference Team is listed below.
East Central (14-0) - Lindsay Henson, Carson Bennett, Jessie Kincer, Megan Kincer, and Lexi Hatmaker
Connersville (11-3) – Paige Dunaway, Baylie Spurlock, Sara Ruble, Kindred Conley
Greensburg (9-5) – Melina Wilkison, Hermione Robinson, Elizabeth Pavy
Franklin County (8-6) – Michaela Ferman, Kassidy Schell, Josie Rolfes
South Dearborn (7-7) – Alexis Dittmer, Kori Cornett
Lawrenceburg (3-11) – Brooklyn Couch, Meghan Lawrence
Batesville (2-12) - Paige Oldham
Rushville (2-12) – Briley Munchel