The 2021-22 Winter Sports All-Conference Teams were released on Tuesday.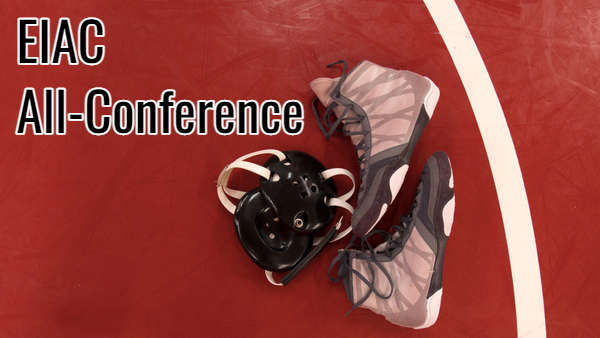 Shutterstock photo.
(St. Leon, Ind.) - It was another great season for the East Central wrestling team.
The Trojans captured another EIAC championship during the 2021-22 season, with seven wrestlers winning individual conference titles in their respective weight class.
Blake Wolf, Dylan Lengerich, Rider Searcy, Charlie Euson, David Nash, Ryan Bovard, and Brayden Rouse make up half of the 2021-22 EIAC Wrestling All-Conference Team.
Searcy, the EIAC champ at 145 lbs., went on to finish as the state runner-up in February. Blake Wolf also had a strong showing at state, finishing 4th at 126 lbs. Both are expected to be highly ranked going into their senior season.
Nash, Euson, and Bovard were other all-conference wrestlers who qualified for state for the Trojans.
South Dearborn's Isaiah Otto is the lone Knight to make the all-conference team. Otto was named the EIAC Most Valuable Wrestler after winning the conference tournament at 132 lbs.
Lawrenceburg and Batesville placed two wrestlers each on the all-conference team.
The full 2021-22 EIAC Wrestling All-Conference Team is listed below.
106 - Colin Troyer - Franklin County
113 - Bryant Merritt - Greensburg
120 - Alex Murphy - Batesville
126 - Blake Wolf - East Central
132 - Isaiah Otto (MVW) - South Dearborn
138 - Dylan Lengerich - East Central
145 - Rider Searcy - East Central
152 - Corbin Walston - Lawrenceburg
160 - Charlie Euson - East Central
170 - Josh Mobley - Batesville
182 - David Nash - East Central
195 - Ryan Bovard - East Central
220 - Brayden Rouse - East Central
285 - Jackson Goodall - Lawrenceburg
Coach of the Year - Adam Wolf - East Central