Nick Goepper couldn't grab his sixth X Games medal on Sunday.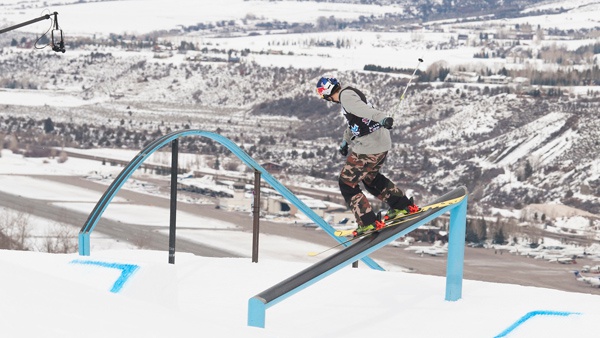 Nick Goepper at the Winter X Games in Aspen, Colorado. Photo by Mark Clavin, U.S. Ski & Snowboard.
(Aspen, Colo.) – Local-raised Olympian Nick Goepper did not make the podium at the Winter X Games over the weekend.
Goepper, a native of Hidden Valley, was among 10 skiers in the finals of the men's ski slopestyle competition in Aspen, Colorado on Sunday. He placed eighth in the event, with his best run scoring a 66.33.
Alex Hall, of Utah, won the gold with a near-flawless third run scored at 95.66. Silver went to Canada's Alex Beaulieu-Marchand and bronze belonged to Norwegian Ferdinand Dahl.
On Instagram, Goepper thanked his fiancée and family for being there to watch him compete. He also tipped his hat to the medalists.