The Oldenburg Academy and Batesville boys have won the past two weeks.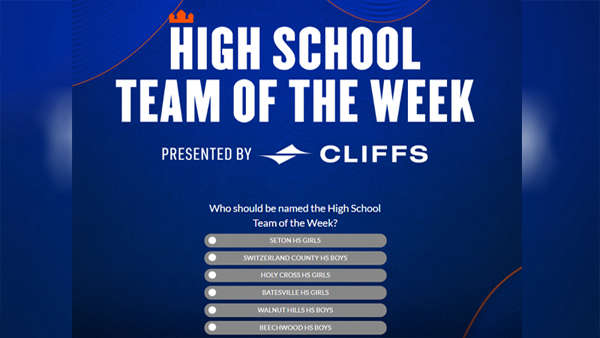 CINCINNATI – There are so many good high school soccer teams in southeastern Indiana.
In recent weeks, several teams have been nominated for FC Cincinnati's Team of the Week including the Oldenburg Academy and Batesville boys, whom have won the last two weekly awards.
Oldenburg Academy is currently 13-1 and ranked #4 in Class 1A, while Batesville is having a strong season at 9-5.
This week, the Switzerland County boys and Batesville girls are nominated for the award, and could make it three straight weeks with a team from southeastern Indiana winning the recognition.
The FC Cincinnati Team of the Week nominations are based on team performance the week prior, and the winner is determined by a fan vote.
Both Batesville and Switzerland County are ranked in their respective classes as of this week's polls. Switzerland County is #19 in the ISCA 1A High School Boys Soccer Poll, while the Lady Bulldogs rank #14 in Class 2A.
Switzerland County is 9-5 overall with a 7-3 record in the ORVC. They have scored 40 goals while only conceding 18.
Some of the Pacers' top performers are Cooper Todd (23 goals, 4 assists), Carson Griffith (4 goals, 4 assists), Isaiah Dayadharum (3 goals, 3 assists), Austin Johns (3 goals, 5 assists), and Aiden Furnish (52 saves in 1,037 minutes).
Batesville is 10-3-1 with a 5-2 record in the EIAC. They have outscored their opponents 53-22.
Their top performers are Eleana Kuisel (15 goals, 10 assists), Emma Miller (7 goals, 2 assists), Grace Gibbs (6 goals, assist), Billie Puente (4 goals, 4 assists), and Renee Lecher (110 saves in 1,060 minutes).
To vote for Switzerland County or Batesville, visit https://www.fccincinnati.com/totw23.