The Columbus, Indiana pair are currently lodged in Dearborn County Jail.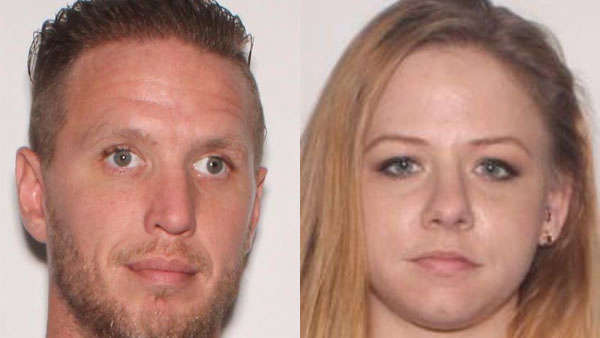 Dustin Hurley and Amanda Zeigler.
(Brookville, Ind.) – A Columbus, Indiana pair has been charged for their alleged involvement in series of vehicle break-ins in Franklin County.
According to the Franklin County Sheriff's Department, Dustin A. Hurley and Amanda L. Zeigler are facing 37 theft related charges associated with break-ins over several weeks.
Among the charges is Theft (Level 6 Felony) and Conspiracy to Commit Identity Theft (Level 6 Felony).
Hurley, 33, and Zeigler, 31, face up to three years in prison and up to $10,000 in fines for each incident.
They are currently held in Dearborn County Jail on unrelated drug charges, including Possession of Methamphetamine and Operating a Vehicle while Intoxicated.
RELATED STORIES
Franklin Co. Sheriff's Deputies Identify Vehicle Break-in Suspects