The City of Lawrenceburg estimates $8,000-$10,000 in damage along the Dearborn Trail.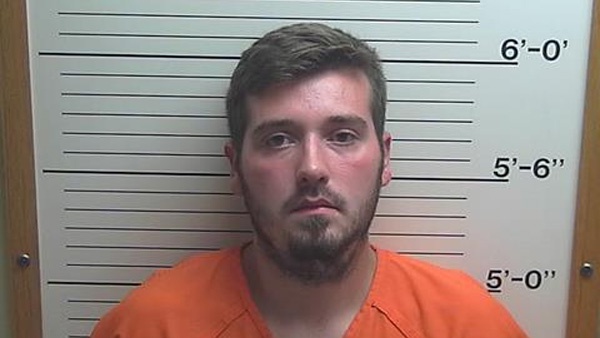 Devan S. Certain. Photo by the Dearborn County Sheriff's Office.
(Lawrenceburg, Ind.) – Two local men have been charged in connection with vandalism along the Dearborn Trail in Lawrenceburg.
Dearborn and Ohio County Prosecutor Lynn Deddens announced that Devan S. Certain, 21, of Milan, and Bryce W. Dupps, 20, of Aurora, are each charged with a single count of Criminal Mischief.
The charges stem from an incident on August 8 where a number of benches, light fixtures and garbage cans had been broken, pulled out of their concrete anchors, or tipped over along the trail stretching from Ivy Tech towards Aurora.
The City of Lawrenceburg estimates the damage to be between $8,000 and $10,000.
Prosecutor Deddens says Dupps and Certain were identified thanks to numerous tips from the public after Lawrenceburg Police released images of the two men that were taken from surveillance cameras along the trail.
Certain was arrested on September 15 and had his initial appearance in Dearborn County Court this week.
An arrest warrant is still active for Dupps.