This accident happened yesterday evening.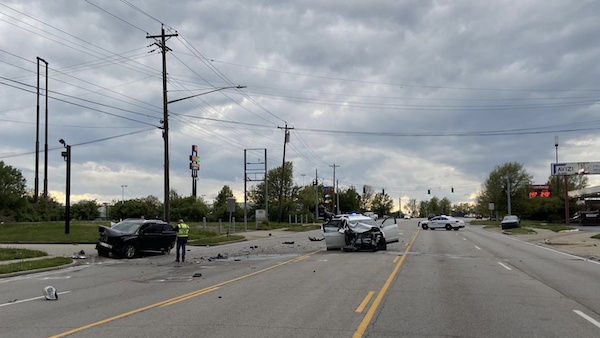 (Florence, Ky.) - Two individuals were killed in a head-on collision in Florence, Kentucky.
On Wednesday, at 6:18 p.m., the Florence Police Department responded to the accident on KY 18 near the Ewing Blvd.
Upon arrival, officers had discovered two vehicles that had collided in the eastbound lanes in front of the Waffle House restaurant.
An investigation showed that a Lexus SUV driven by Brian J. Smith, 43, was heading westbound on KY 18. For unknown reasons, Smith crossed into eastbound traffic to meet a Chevrolet Equinox SUV head-on.
The Chevrolet Equinox was occupied by its driver and one passenger.
Florence EMS transported all three involved in the crash to UC Hospital for serious injuries.
B. Smith, a Union, Kentucky resident, was pronounced deceased from his injuries at the hospital.
Mary Ann Smith, 70, from Burlington, Kentucky, was the passenger of the Chevrolet Equinox and was also pronounced dead from her injuries at the hospital.
The driver of the Chevrolet Equinox continues to be treated at UC Hospital for non-life-threatening injuries.
Further investigations will be conducted by the Florence Police Accident Reconstruction Team.