UPDATE: The wreck happened on State Road 129 near Cross Plains on July 1.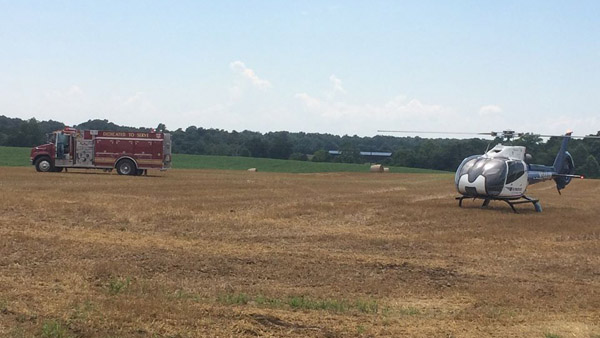 Update published Thursday, July 5:
Ripley County Sheriff Jeff Cumberworth says amotorcycle crash on State Road 129 sent two people to hospitals, one in critical condition.
The crash occurred on Sunday, July 1 around 3:00 p.m. just north of Cross Plains.
David Williams, 54, of Anderson, was operating the 2011 Harley Davidson motorcycle when he was unable to negotiate a curve and both he and his passenger, Gale Oldham, 49, of New Castle, were thrown from the motorcycle.
Williams was transported to Margaret Mary Health in Batesville. Oldham was taken by helicopter to a hospital in Louisville.
The crash remains under investigation, Cumberworth said.
Original story published Monday, July 2:
(Ripley County, Ind.) - Two people were hurt in a motorcycle crash in Ripley County on Sunday.
The crash happened around 3:40 p.m. on State Road 129 just north of Cross Plains.
Two people suffered injuries which were said to be serious. One of the victims was transported to the hospital by helicopter.
The victims' names have not been released.