The event celebrating Lawrenceburg's whiskey-making heritage happens Saturday, November 3.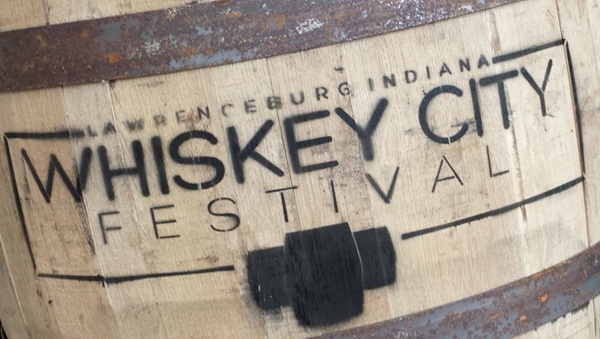 File photo
(Lawrenceburg, Ind.) – The City of Lawrenceburg, traditionally known as the "Whiskey City," will welcome the 5th Annual Whiskey City Festival on Saturday, November 3 at the Lawrenceburg Event Center.
This one-of-a-kind tasting event will showcase the City's ties to the distilling industry and offer a number of whiskey-related activities, including tastings by select distillers, craft brewers, and local wineries, along with educational displays from the Dearborn County Historical Society, live music, food and more. This year's featured band is the Skallywags, scheduled to perform from 7:30 to 10:00 p.m.
Tickets are now available for purchase, including VIP, General Admission, and Designated Drivers.
Doors open at 6:00 p.m. for the VIP session. Limited VIP Tickets are $50.00, and include a Swag Bag, Tasting Glass, Complimentary Food, and Special VIP Tastings available from 6:00 to 7:30 p.m.
Tickets for the General Admission session from 7:30 to 10:00 p.m. can be purchased in advance for $30.00 ($40.00 at the door), and include 10 tastings. Food will be available for purchase.
Designated Driver Tickets are $10.00 each, and include admission only, no tastings or complimentary food.
Tickets may be purchased online at www.whiskeycityfestival.net or at www.eventbrite.com.
Distiller brands represented will include Stranahan's, Tin Cup, Pendleton, Old Camp Whiskey, Tanner's Creek, Rossville Union, Till Vodka, and George Remus, along with Neely Family Distillery, Jeptha Creed Distillery, Starlight Distillery, and Boone County Jailhouse Distillery.
Local breweries and wineries on-site will include Great Crescent Brewery (Aurora, IN), 450 North Brewery (Columbus, IN), Holtkamp Winery (New Alsace, IN), and Simmon's Winery (Columbus, IN).
Additionally, the Whiskey City Spirit 5K Run/Walk, sponsored by the Lawrenceburg Lion's and the Dearborn County Young Professionals, will take place Saturday morning at 11:00 a.m. Register online at www.stuartroadracing.com.
The Whiskey City Festival is hosted by MGP, Proximo, Lawrenceburg Main Street, Inc., and the Dearborn County Visitors and Tourism Bureau.