The event will feature kids activities and a free lunch.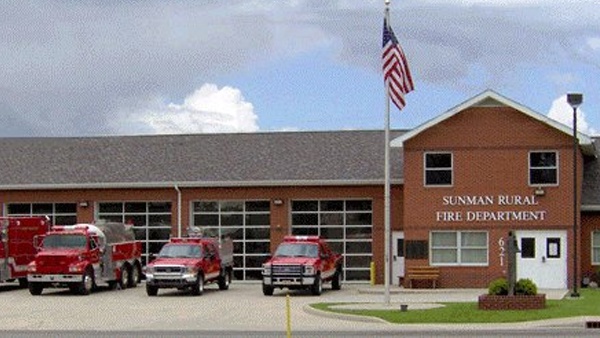 (Sunman, Ind.) - October is Fire Prevention Month.
In recognition, the Sunman Rural Fire Department will host a Fire Safety Open House on Sunday, October 9 from 11:00 a.m. to 2:00 p.m.
The event will feature fire safety activities for kids, safety booth, fire and EMS vehicles, a medical helicopter and free lunch.
This year's Fire Prevention Week campaign is "Fire Won't Wait, Plan Your Escape". The campaign reinforces the critical importance of developing a home escape plan with all members of the household and practicing it regularly.
More information can be found at www.nfpa.org.